Is The Firestick Worth It? Yes! (Plus What I DON'T Like)
Disclosure: Tech Parasol is supported by its readers. When you purchase through links on our site, we may earn an affiliate commission. Thank you.
If you're thinking about getting a Firestick and want to know if it's worth it (or not), then YES it is worth it.
It's popular, affordable and it's a very capable streaming device.
And I should know because I've owned a Firestick now for 2,091 days, and counting!
Since 23 November, 2016 to be precise.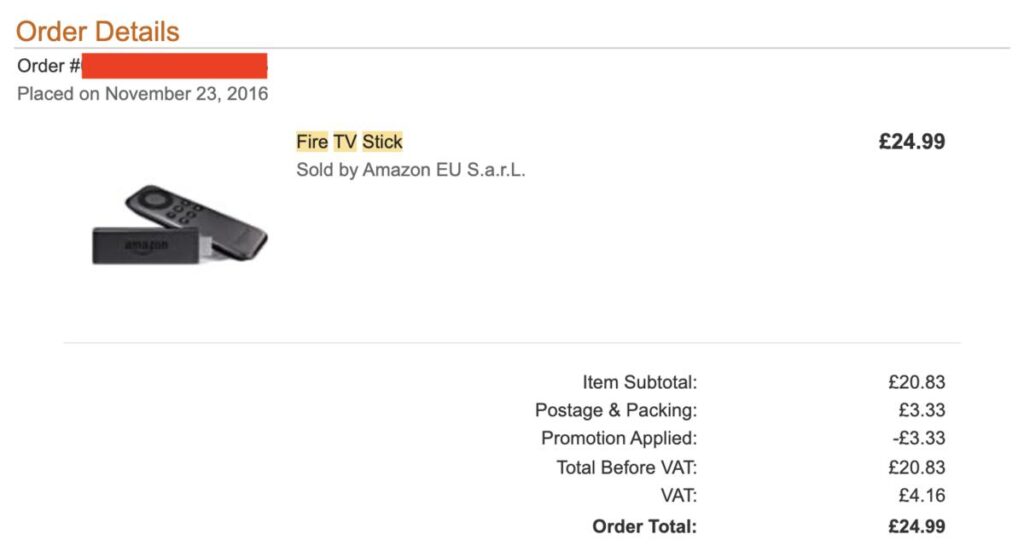 That was the first generation Firestick, which I still have.
Back in 2016, the Firestick was a bit slow and clunky. 
But since then, there have been some massive changes and improvements!
The hardware and the software has improved considerably over the years.
Now it's very good!
But it's not without its issues.
In this article, I'd like to share with you what I like about it. And what I don't like about it.
And hopefully by the end of the article, you'll know whether the Firestick is right for you.
For those that aren't familiar with the Firestick at all, we'll start with the basics.
But feel free to skip over this bit if you already know and move on to the next bit.
Let's get to it!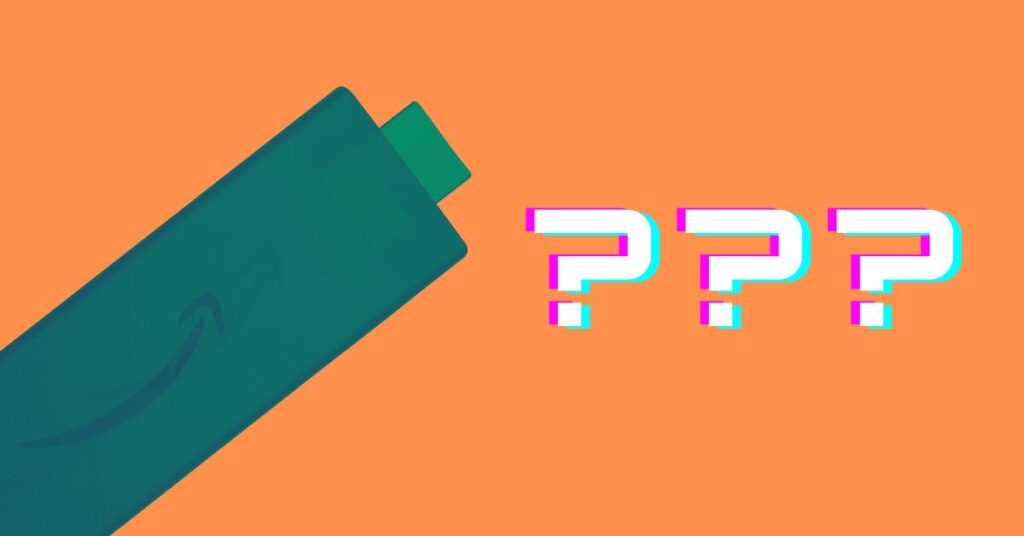 Here's what the Firestick is and does (in a nutshell)…
The Firestick is a streaming device manufactured by Amazon. It has a mini computer inside with a processor, memory and storage.
And it comes preloaded with the FireOS Operating System.
It has a HDMI connector on one end of it that plugs into the back of your TV.
You then connect it to the Internet (via Wi-Fi) and it will stream videos on demand to your TV.
Here's what it actually looks like.
I'm using a HDMI extender cable here to connect it to my TV.
But you can plug it in directly.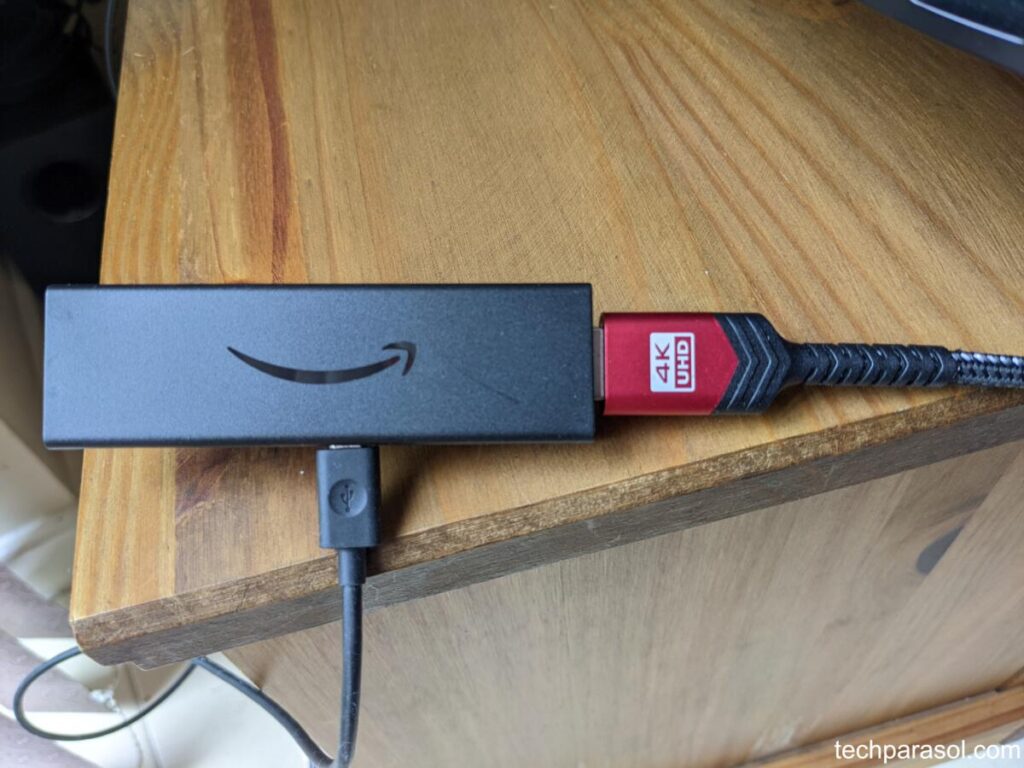 The Firestick works in a similar way to your Smartphone in that you can download and install apps.
So it effectively turns your TV into a Smart TV.
That doesn't mean you don't need a Firestick if you already have a Smart TV.
In fact, I have two Smart TVs in my home and I have a Firestick 4K connected to each of them.
There are two main advantages that a Firestick has over a Smart TV.
The first is you'll find that the Firestick interface is so much easier to use than most Smart TV interfaces.
That's certainly the case with my Sony Bravia Smart TV.  It's very slow and clunky.
Secondly, Smart TV app stores tend to have fewer apps to choose from.
And you can't sideload third party apps that aren't available in your TV's app store.
That's not the case with the Firestick.
The Firestick app store is comprehensive. Almost every app you can think of is on there.
Some of the main apps include:
Amazon Prime Video
Netflix
Disney+
Discovery Plus
YouTube
YouTube Kids
NOW TV
Freevee
BT Sport
Apple TV
And if the app you want isn't on there, you can sideload that app from a third party.
Many apps come with a ton of options when it comes to TV shows and movies.
Some TV shows and movies are subscription based, which you have to pay for monthly.
Think Netflix or Prime Video.
But there's a bunch of free content too that you can stream on demand. These include ITV Player, Plex, Freevee and more.
Not only can you watch TV shows and movies, you can also download apps and games much like you can on a Smartphone.
It's extremely versatile.
It's so versatile that I play Mario Kart via an N64 emulator that I've sideloaded onto it.
Though it did take a bit of tinkering!
So that's it in basic terms.
But now let's take a look at some of the things I particularly like about the Firestick.
Things I like about the Firestick
Let's start off with the positives.
Ease of use
The Firestick interface is REALLY easy to use. In fact, it's hard to not know what you're doing!
And that's just one of the reasons Firesticks are so popular.
At the top of the screen you have advertisements for shows and movies.
Under that is a row of buttons and icons where you can:
Search.
Watch Live TV.
Switch profiles.
Find apps.
Access settings.
Access your watchlist.
Access your frequently used apps.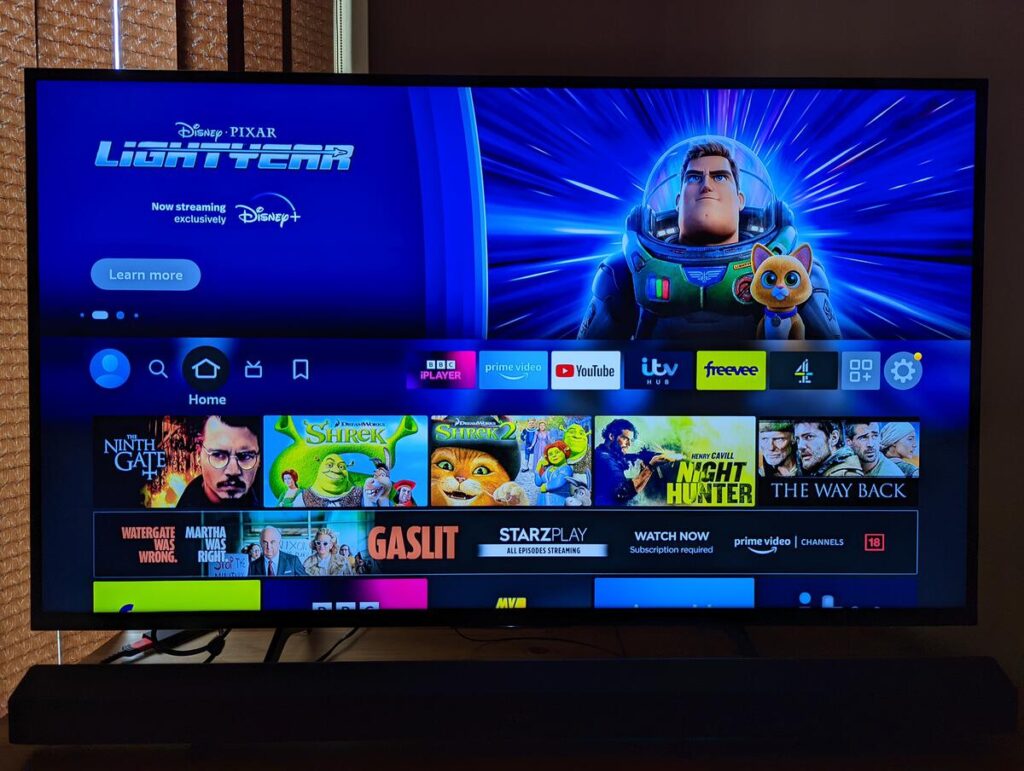 Then below that are apps, movie and TV show suggestions all laid out in front of you in tiles.
All you have to do is click on which app you want to use.
Another way you can get to an app, movie or TV show is to use Alexa.
You can do this by simply pressing and holding the microphone button on the remote.
You then say a command like "open YouTube" or "what time is it", "play terminator 3" etc.
You can also say things like "fast forward 30 minutes", "pause", "play" etc.
You get the idea.
It's certainly quicker this way rather than having to manually search for that movie you're looking for.
And because you've pressed the microphone button, you don't need to say "Alexa" to get her attention.
Lots and lots of apps!
One of the great things about the Firestick is the sheer number of apps available on its app store.
It outnumbers the amount of apps that you can get on any Smart TV by a considerable margin!
All the major players are on there like Netflix, Apple TV, YouTube etc, like I mentioned above.
That said, Amazon and Google did have a fall out at one point and Amazon removed the YouTube app from its devices.
Thankfully that issue is now resolved and the YouTube app and the YouTube kids app is back on there (phew!).
Amazon Prime Video
Whilst we're on the subject of apps, one app I do like is Amazon Prime Video.
I watch it all the time.
It integrates seamlessly with the Firestick.
Yes it's subscription based and you have to pay a monthly fee. But it's totally worth it in my opinion. And the fee is very reasonable.
You get a ton of free movies and TV shows that really bring the Firestick to life.
But not only that, you get the benefit of free delivery for many things that you buy on Amazon.
If you want to try Amazon Prime, you can sign up for a free 30 day trial here (#Ad).
Hardware
These days the hardware in the Firestick is pretty good.
But some Fireticks have better specifications than others.
The latest Firestick Fire TV Stick 4K Max has amazing specs:
Optimized 1.8GHz quad-core processor.
Wi-Fi 6 support.
2GB DDR4 RAM.
Support for most HDR formats.
4K@60fps.
Dolby Atmos audio.
Even the Firestick Lite has a 1.7GHz quad-core processor and 1GB of DDR4 RAM which is not too shabby
But I still use a 4K Firestick from a couple of years back.
And it hasn't really shown any signs of slowing down. It still feels very responsive.
Though I do like to reduce the number of apps I have installed.
Another big thing for me is Bluetooth support.
The Firestick connects flawlessly to my Bluetooth headphones. And I can watch the Firestick without disturbing others.
You can also mirror content from your phone and laptop to the TV.
So those are the things I love about the Firestick. 
But there are some things that annoy me. Let me explain…
Things I don't like about the Firestick
Here's some minor annoyances that I don't like about the Firestick:
Buggy Interface
One of the things I don't like about the Firestick is that it can sometimes be a bit buggy.
On one of my TVs, the Firestick interface doesn't display immediately.
Sometimes I have to unplug it and plug it back in again.
This doesn't happen all the time, I'd say about 10%, but when it happens it's annoying.
Another slight issue is when I connect my bluetooth headphones in the settings. Then when I press the Home button, this happens: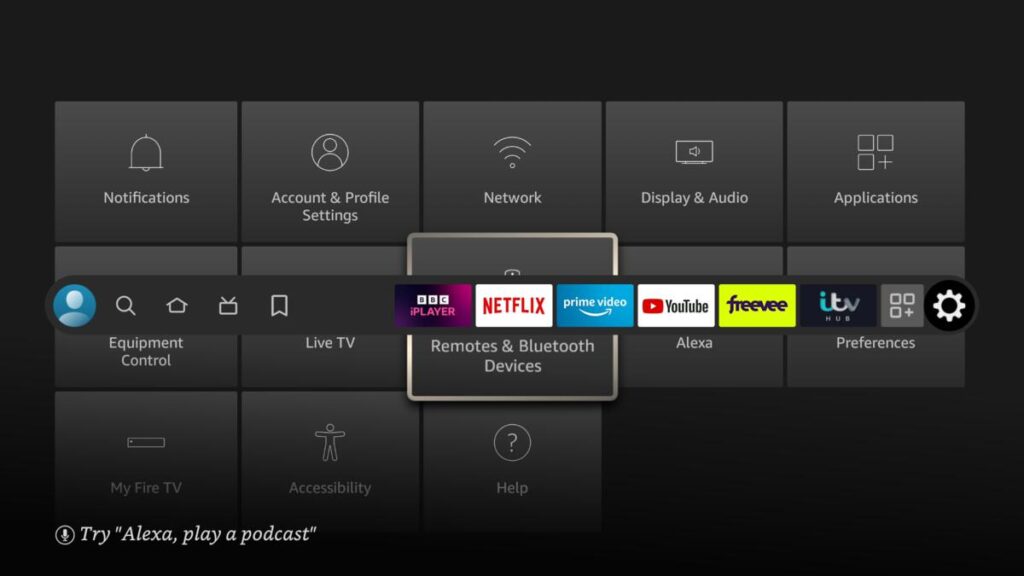 So I have to press the Home button again, to sort the display out.
No big deal, but it does show you that the software isn't perfect.
And some people have had issues connecting their Firestick to Wi-Fi. Just look at the Amazon Forums.
That said, I haven't had any issues personally so far (touch wood).
Prime Video Autoplay
One of the things that's slightly annoying for me is the autoplay in the Prime Video app.
So when I'm flicking through movies and TV shows to watch, I'm immediately shown preview clips.
I find this to be a bit distracting.
Unfortunately at the moment it's not possible to disable these previews.
But it is possible to mute the sound at least in the Prime Video app settings.
Prime Video Ads
Another gripe I have is when I select a movie in the Prime Video app I get shown a trailer for another movie or TV show.
You can skip this, but it's three button clicks on the remote to get rid of it (down, right, select).
No big deal, but when you pay for Amazon Prime on a monthly basis, you want to watch the content immediately.
Frequently Asked Questions
Here's the answers to some common questions people have about the Firestick.
Which Firestick model should you buy?
You should consider getting a Firestick 4K if you have or plan to have a 4K TV in the future.
But if you're on a budget, go for the entry level Firestick Lite.
The only downsides are that it doesn't support 4K. It also has less processing power and memory than other models.
The remote is also better on the standard and 4K versions of the Firestick.
The standard Firestick is a good option for most people as it still supports full-HD content. It also has Alexa built-in.
The remote also has four shortcut buttons for Prime Video, Hulu, Netflix, and Disney+.
What is the difference between Firestick 4K and Max?
Here's the main differences between the 4K Firestick and the 4K Max:
40% more processing power. Faster processor, more RAM.
Wi-Fi 6 connectivity.
Remote has live TV and app buttons.
Live view picture-in-picture.
The other main difference is the price. The Firestick 4K Max is more expensive, but not significantly more.
You can check here on Amazon (#ad) for the latest prices.
Are there any extra costs involved?
There are no extra costs on top of the initial sale price of the Firestick.
But apps such as Amazon Prime Video, Netflix and Disney+ do have a monthly subscription fee.
Do you need an Amazon account to use the Firestick?
Yes, you do need an Amazon account to use the Firestick.
It is completely free to create an Amazon account and all you need is an email address.
You can sign up for a free Amazon account over at Amazon.com.
If you already buy products over on Amazon, you will already have an Amazon account set up.
Note that this is completely different from an Amazon Prime subscription.
Do you need to subscribe to Amazon Prime to use the Firestick?
No, you can use the Firestick without purchasing subscriptions such as Amazon Prime.
But, by subscribing to Amazon Prime, it unlocks hundreds of movies and TV shows for you to watch.
You also get the benefit of free postage on hundreds if not thousands of products on Amazon.
Click here (#ad) to learn more about Amazon Prime.
Does the Firestick need an Internet connection?
A Firestick will be pretty useless unless you connect it to Wi-Fi or the Internet somehow.
And you need to at least connect the Firestick to the Internet to set it up.
Also, most apps need to connect to a server at some point. 
Apps connect to a server to download content, authenticate and check licenses etc.
That said, you don't need to connect it to Wi-Fi or the Internet in these situations:
Playing offline games that you've already downloaded. Crossy Road and Flappy Bird are two examples.
Mirroring content from your Smartphone to your Firestick.
Watching content on a USB drive plugged into a Firestick.
Watching content from a NAS or hard drive on your network using Plex or VLC player for example.
Do you need a Smart TV to use a Firestick?
You don't need a Smart TV to use a Firestick.  Any TV will work with a Firestick as long as it has a HDMI port.
A Firestick is particularly useful if you don't have a Smart TV and want to make it 'smart'.
Can you get local channels on Firestick?
Most TV channels have their own dedicated Amazon Fire TV Stick apps. But many will need you to have a subscription to watch live TV.
You can also subscribe to third-party services such as Hulu, Sling TV, Google's YouTube TV, and Fubo TV.
Another option is to connect a digital antenna to your PC. 
Then you can use Plex Media Server to deliver the Over-The-Air broadcasts over a local network. 
You can then access the content via the Firestick.
One final option is to use a Tablo DVR.
These devices connect to your home router. You can then stream live and recorded Over-the-Air TV to a Tablo app on your Firestick.
Can you record on a Firestick?
The best way to record on a Firestick is to use a Fire TV Recast device (#ad).
This device has two tuners inside and a hard drive. This allows you to record two Over-The-Air channels at the same time.
You can connect a Recast device to the Amazon Firestick and watch the local channels there. 
Or you can watch them via your Smartphone.
You can also record these live local channels via the Firestick interface.
What is sideloading?
Sideloading is the practice of installing apps from unofficial third parties.
You can sideload apps by enabling developer options in the Firestick settings.
You then need to select 'Apps from Unknown Sources' until it shows 'On'.
Conclusion
Suffice to say, yes, the Amazon Firestick is totally worth it. It's a very popular and very capable streaming device.
You're spoilt for choice when it comes to content (free and paid), with the sheer number of apps that are available.
And if you sign up to Amazon Prime, it opens up even more content.
It's worth it for the free delivery alone!
So, if think you would like one, check out the latest prices here on Amazon (#ad).
Thanks for visiting Tech Parsol.
Sources
11 Best Free Amazon Fire TV Channels | Reviews.org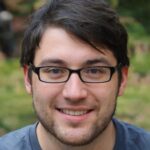 Robert Anderson
Robert Anderson, the founder of Tech Parasol, had a keen interest in tech from a very young age. He studied Electronic Engineering at University and then went on to become a Software Developer. He launched Tech Parasol in 2021 to share his knowledge with the aim of making tech easier to understand for everyone.