Are Sharp TV Remotes Universal? (Explained)
Disclosure: Tech Parasol is supported by its readers. When you purchase through links on our site, we may earn an affiliate commission. Thank you.
Sharp TV remotes are not universal and will only work with Sharp TVs.  
Some Sharp remotes will work with different Sharp TV models.
Sharp TVs can also be controlled using a universal remote, a remote control app or Infrared (IR) blaster.
If you've lost your Sharp TV remote or noticed that it's broken, you may be wondering if you can pick up any Sharp TV remote in the hope that it will work.
So here's the answer:
Sharp TV remotes will only work with certain Sharp TV models.  Optionally, a universal remote, a remote control app or a Smartphone controlled Infrared device can control a Sharp TV.
Now we have that cleared up, let's look at what other options you have when it comes to controlling your Sharp TV.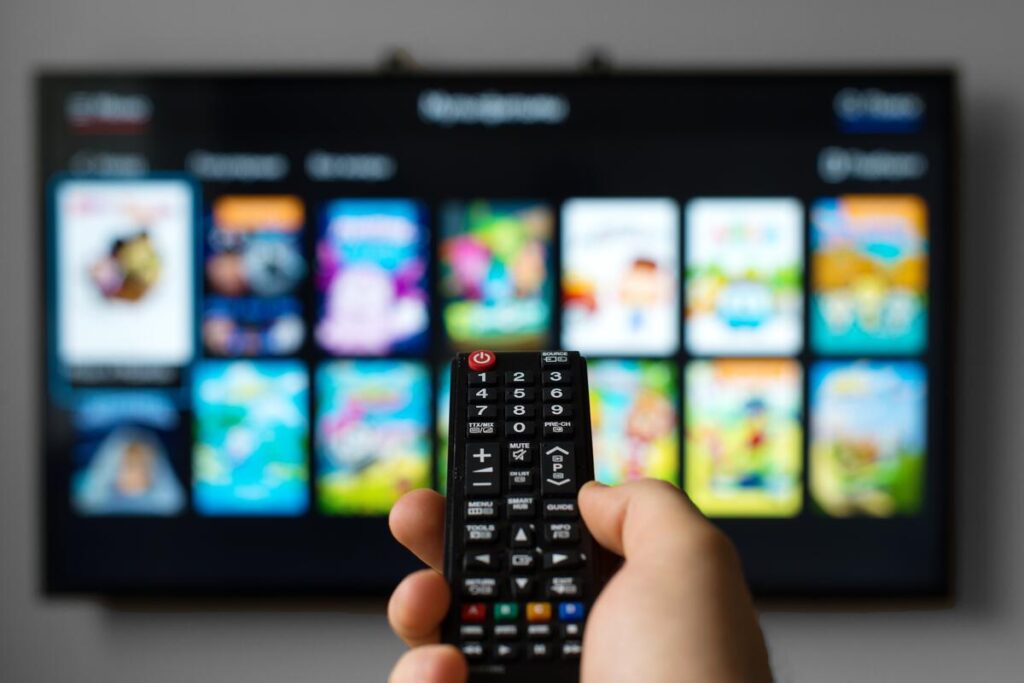 Are all Sharp TV remotes the same?
Not all Sharp TV remotes are the same.  In other words, a Sharp TV remote for one TV is not guaranteed to work with a different Sharp TV.  Nor will they work with non-Sharp TVs.
However, some Sharp TV remotes will work with multiple models, just not all of them.  
So before purchasing one, you need to check that it's compatible with your particular TV.
Do Sharp sell replacement remotes?
Sharp doesn't seem to sell replacement remotes directly on their website.
But Walmart.com does sell replacement Sharp remotes.
You can also buy replacement Sharp remotes over at Amazon, but they aren't made by Sharp.  So you won't be able to purchase a direct replacement.  
But they should still work if they are labeled as being compatible with your Sharp TV.
You can also buy a universal remote that will work with most, if not all, Sharp TVs.
How much do Sharp remotes cost?
At Walmart.com, genuine Sharp TV remote controls range between $19.95 and $49.99 depending on the remote.
On Amazon.com, Sharp compatible remotes range between $7 and $65.
How do I know which Sharp remote to get?
You need to know what model of Sharp TV you have and then check that the Sharp remote is compatible.
You then need to check if the model of your Sharp TV is mentioned in the product description.
Usually on sites like eBay.com, the seller will mention which TVs are compatible with the remote.
But if it isn't you should contact the seller.
If you're purchasing from somewhere like Walmart, then they will tend to list out the models the TV remote is compatible with.
Can you control a Sharp TV without the remote?
Even if you can't find your remote control, you can always turn on a Sharp TV manually by pressing the power button.  
This is usually located on the frame of the TV, either on the right or the left, depending on the model.
You just need to feel around the edges of the TV until you find something that resembles a button.
There are usually other buttons too such as a menu button and buttons for volume up/down and channel up/down.
Alternatively you can check the manual which will tell you exactly where the buttons are.  If you've misplaced it, you'll be able to find it online by typing the "make/model + manual"
Will a Smartphone app work with Sharp TVs?
There are plenty of remote control apps available on the app stores that can control a Sharp TV as long as your phone has an Infrared (IR) blaster.
If your phone doesn't have an IR blaster, you buy a separate IR blaster that connects to your phone.  
A good option here is the BroadLink RM4 Mini IR Universal Remote Control (Amazon, #ad)
If your Sharp TV has Roku built-in, then you can use the Roku app on the Google Play Store for Android devices and the App Store for iOS.
You don't need an IR blaster for this app to work and the app is similar in layout to the Roku remote that came with your TV.  So it's very intuitive and easy to use.
Alternatively, some Sharp TVs have the Android Operating System built-in.  So you'll be able to navigate around the TV using the Android TV Remote Control app, made by Google.
Do universal remotes work with Sharp TVs?
Most universal remotes will work with a Sharp TV and some will work straight away out of the box.
But some universal remotes may need to be programmed.
Best universal remotes for Sharp TVs
If you want to go down the route of using a universal remote with your Sharp TV, then there are plenty of options.
Here's the best options for you:
Logitech Harmony Elite
The Harmony Elite is Logitech's top-end remote allowing you to control up to 15 devices with a single remote.
The Harmony Elite works with the Harmony Hub (included) and works with smart home devices such as Philips Hue.
The remote also works with Amazon Alexa and Google Home.
The main downside is that it's not cheap – $349 in fact.  But it's a one off purchase that can manage your entire home entertainment system and control your smart home devices.
​​Logitech Harmony 665
A better value option by Logitech is the Logitech Harmony 665.  You can control up to 10 devices and program up to 23 channels.
Whilst it's cheaper than the Harmony Elite, it's Infrared (IR) only, so you can't hide any of your devices.  It can't control any of your Smart Home devices either.
In terms of the setup process, it's not as streamlined as other remotes because you need to connect it to your PC or Mac.
But with the right settings, you can click the "Watch TV" button to turn on your TV, soundbar and set-top box all at the same time.
If you're looking for something affordable that will work with a wide range of devices, then the Logitech Harmony 665 is a great option.
Caavo Control Center
The Caavo Control Center can control multiple devices (up to 4) but it can also pull in the content from devices such as Apple TV, Fire TV, Roku, cable and Satellite TV boxes.
Although it's a universal remote, it's much more than that because it comes with a black rectangular box that has five HDMI ports to connect up your devices.
The Caavo box acts like a HDMI switcher and it can be hidden away because it communicates with the remote via Bluetooth.
Once all your devices are connected and the box is connected to the TV, you can access the content on any of your connected devices using a single interface.
Accessing the content is a matter of using the search function or you can use voice search.
In terms of price, it's $190 for a lifetime subscription.  But it does allow you to control all your devices and your Smart Home devices too.  And it will enable you to discover new things to watch.
Sources
Best universal remotes in 2022 | Tom's Guide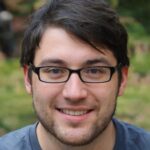 Robert Anderson
Robert Anderson, the founder of Tech Parasol, had a keen interest in tech from a very young age. He studied Electronic Engineering at University and then went on to become a Software Developer. He launched Tech Parasol in 2021 to share his knowledge with the aim of making tech easier to understand for everyone.