Are TCL TVs Android? (Explained)
Disclosure: Tech Parasol is supported by its readers. When you purchase through links on our site, we may earn an affiliate commission. Thank you.
TCL TVs run either Android, Roku or Google TV depending on the model.
Roku is simpler and easier to use than Android or Google TV but less polished.
TCL TVs offer great value for money and often have the same features and technology as more expensive TVs.
TCL is a relative newcomer to the TV market and when they first arrived on the scene, they were associated with Roku.
Since then, TCL now offers TVs that are based on Roku, Android and the latest Google TV platform.
So, if you're thinking about buying a TCL TV but unsure which Smart TV Operating System to choose, then you should find this article helpful.
And if you stay to the end, we'll look at some of the best TCL TVs you can buy at the moment.
Let's get to it.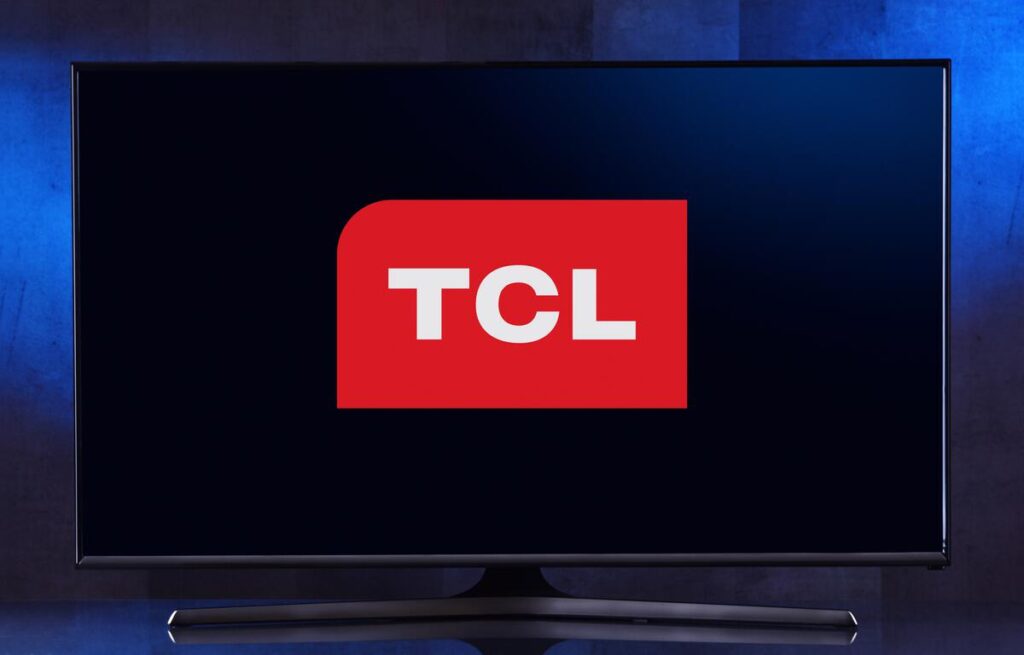 Is Android and Google TV better than Roku?
Not necessarily.  Roku is designed with simplicity in mind.  So if you're less tech savvy or you want an interface that has fewer bells and whistles, Roku is the better platform for you.
But if you like to tinker and like an interface that's more polished, then Android or the newer Google TV is a good option.
Google TV is a successor to Android TV and is slicker and more capable.  But, it's more of an upgrade.  Because Google TV is still based on the Android Operating System under the hood.
The main difference with Google TV is a focus on content rather than just "apps".  Plus there's an emphasis on live TV programming with an entire tab dedicated to it.
Differences between Android, Google TV and Roku
If you're happy that you want a TCL TV but you're still torn between the three platforms, then hopefully the following table will help.

Keep in mind though that the latest version of Android TV looks very similar to Google TV.  Though there are a few differences.
Feature
Android TV
Google TV
Roku
User Interface/Ease of Use
Focus on "apps".  Rows and rows of apps and content recommendations.

Polished interface.
Focus on "content" and improved recommendations.

Polished interface.
Super simple and easy to use.

Interface uncluttered. 

Designed for less tech savvy users.

No recommendations.
Apps
Downloadable using the Google Play Store.

Side-loading of third party apps is possible.
Downloadable using the Google Play Store.

Side-loading of third party apps is possible.
On Roku, apps are 'channels' which are downloadable under the 'Streaming Channels' option. 

Support for all major streaming apps.

More content than Android/Google TV.

No support for Twitch.

Side-loading apps is not possible.
Voice Assistants
Fully fledged Google Assistant
Fully fledged Google Assistant
Not all Roku TVs have voice enabled remotes.

Good for looking for specific titles, actors and changing inputs/channels on the TV.
Works with Alexa and the Google Assistant speaker with limited functionality

Screen Sharing
Built-in Chromecast allows you to cast content from your smartphone to the TV. 
Built-in Chromecast allows you to cast content from your smartphone to the TV. 
Casting is possible but only with supported apps like YouTube and Netflix.

Sharing photos/videos is possible only by downloading the Roku Android/iOS app.
Neutrality
Heavy bias towards Google products and services.
Heavy bias towards Google products and services.
Neutral platform.

Movie rental searches are ordered by price rather than the platform.
Parental Controls
Controllable via settings.  Apps are restricted via a PIN.
Profiles can be created allowing access to certain apps.
Configured on per app basis.
Ads
Ads must be scrolled through to access apps.
Ads must be scrolled through to access apps.
Apps can be accessed without scrolling through ads.
Main differences between Android TV and Google TV
Google TV is more of an upgrade or improvement upon Android TV, rather than a brand new Operating System. 
Effectively it's a rebrand, so it's similar to getting a new Smartphone which has a newer version of Android.  
So, if you choose Google TV over Android TV, here's what you can expect:
Improved parental control by allowing multiple adult and child profiles.  Parental controls can be integrated with the Family Link app.
New tab dedicated to Live TV broadcasts from services such as Philo TV, YouTube TV, and Sling TV.
Emphasis on content recommendations over apps.
Homepage has been overhauled to provide movies and TV show recommendations based on your subscriptions. 
Setup for a new device happens on the Google Home Smartphone app, rather than on the TV itself.
Concept of a "watchlist".  Movies and TV shows that you add to the watchlist from Google Search will appear on the Google TV home screen and in the app.
Easier to find content to watch without having to browse through individual apps.
Google TV Smartphone app can be used as a remote control, browsing through content or selecting something to watch from your personalized watchlist.  It can also be used to type passwords or long movie titles which can be cumbersome on a physical TV remote.
New "Basic TV" mode turns off all Smart TV functionality including the Internet connection itself.  Allows live TV via antenna/cable and devices such as media players and game consoles.
Is a TCL Android TV worth buying?
TCL Android TVs are definitely worth buying but you should choose a model that offers the new Google TV interface.
Although Android TV is a great interface, there have been some notable improvements which are only available in the new Google TV interface.
In terms of the TVs themselves, TCL TVs offer great picture quality for the price.  
Some of the latest TCL TVs even offer the same features that you find on more expensive TV brands, and at a lower cost.
Will TCL Android TVs be upgraded to Google TV?
The rollout of Google TV is currently underway but it's not clear whether TCL will be upgrading existing Android TVs to allow them to run Google TV.
However, the latest version of Android TV is more inline with what Google TV looks like.  If you haven't got the latest version, you can try upgrading the Operating System on your TV by doing the following:
Click 'Settings' in the top right hand corner (shaped like a cog).
Click on 'Device Preferences', then 'About' and 'System update'.
If there's an update available, you'll be able to click the 'Download' button.
Can you install Android on a TCL TV?
If Android or Google TV didn't come pre-installed on your TCL TV, you can't install it onto the TV directly.
But, if say your TV runs Roku, what you can do is connect an external streaming device that runs Android/Google TV to one of the HDMI ports.
Streaming devices that run Android include:
Google Chromecast (with Google TV)
Android TV box
NVIDIA Shield
Amazon Fire Stick
Strictly speaking the Amazon Fire Stick runs FireOS.  But since FireOS is a fork (modified version) of the Android Operating System, I've included it in the list above.
How can I tell if a TCL TV is Android/Google TV?
Here's four ways to tell if your TCL TV is based on Android or Google TV:
Head over to tcl.com/us/en/products/home-theater/compare.  There you will be able to view the platform for each model. 

However, here's a table with the information for your convenience:
| | |
| --- | --- |
| Model | Platform |
| TCL S334 | Android TV |
| TCL S335 | Roku TV |
| TCL S434 | Android TV |
| TCL S435 | Roku TV |
| TCL S535 | Roku TV |
| TCL S546 | Google TV |
| TCL R635 | Roku TV |
| TCL R646 | Google TV |
| TCL R648 | Roku TV |
| TCL Q825 | Roku TV |
If you're running Android TV then when you press the 'home' button on the remote, you'll see a clock or a settings icon in the top right corner.

If you're running Google TV and signed-in then you'll see a Google TV display in the top left corner of the screen and your profile in the top right corner.  If you're not signed in, you'll see a notice at the bottom of the screen about Google TV.

Finally, if your TV is running Android or Google TV, you'll be able to access the Google Play Store which is not available on Roku TVs.
​​How to tell which version of Android/Google TV you're running on a TCL TV
You can find the version of Android or Google TV your TV is running by doing the following:
Click the 'Quick Settings' button on the remote control, then click 'Settings'.  Alternatively, click the 'Home' button on your remote and select 'Settings'.

The option you select next will depend on the version of the software you're running.  From within 'Settings', you can either select:

System -> About -> Version

Or

Device Preferences -> About -> Version

Or

About -> Version

Either of these options will reveal the version of the Operating System your TV is running.
Best TCL Google TV – TCL 6 Series/R646 QLED
If you're looking for a TCL TV with Google TV, then the TCL R646 QLED is a great choice.  
This is an impressive TV with the latest mini-LED technology for improved contrast and brightness.  HDR content really stands out on this TV and is perfect for bright room viewing.
The 6-Series is also excellent for gaming due to its low input lag, fast response times and support for Variable Refresh Rate (VRR) technology.  It also has two HDMI 2.1 inputs.
The downsides are narrow viewing angles and the local dimming isn't as good as the Hisense U8G or the Sony X90J.
Overall, this is a great mini-LED TV that is cheaper than some of the top brands with the same features.
Best TCL Roku TV – TCL 6-Series/R635 2020 QLED
If you prefer the Roku platform, then consider thie TCL 6-Series QLED.
With this TV you can expect fantastic contrast ratios thanks to the VA panel which is perfect for watching movies in dark rooms.  
It can get incredibly bright too so it's also great for any brightly-lit environment.
The TV also happens to be great for gaming with 120Hz refresh rates, Variable Refresh Rate (VRR) technology and low input lags in game mode.
The downsides to this TV are that it's not great when viewing it from an angle.  Also, there's no support for HDMI 2.1, so you're limited to 1080p and 1440p at 120Hz gaming.
Although this is a great gaming TV, it's good for fast moving sports too and of course general TV watching. 
Best TCL Android TV – TCL 4-Series/S434 
Finally, if you prefer the Android TV platform, which is still well supported, the TCL 4 Series is your best option.
Like the TV above, it's good for gaming with low input lags, but there's no support for Variable Refresh Rate (VRR) or HDMI 2.1.
The TCL 4-Series has decent reflection handling which comes in handy in bright rooms.
One downside is that the TV itself doesn't get very bright.  This causes issues when displaying HDR content as it can't display bright highlights properly.
Despite these issues, the performance is okay and good enough for most people, but it is considered to be an entry-level TV.  
Sources
TCL's 5- and 6-Series TVs are now available with Google TV | Digital Trends
Google TV vs Android TV: What's the Difference?
Google TV vs. Android TV: What's the difference? | Tom's Guide
The 5 Best Roku TVs – Winter 2022: Reviews – RTINGS.com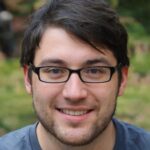 Robert Anderson
Robert Anderson, the founder of Tech Parasol, had a keen interest in tech from a very young age. He studied Electronic Engineering at University and then went on to become a Software Developer. He launched Tech Parasol in 2021 to share his knowledge with the aim of making tech easier to understand for everyone.