Do TVs Have Graphics Cards? (Explained For Beginners)
Disclosure: Tech Parasol is supported by its readers. When you purchase through links on our site, we may earn an affiliate commission. Thank you.
TVs don't have built-in graphics cards or GPUs.  But they do have some image upscaling and image processing capabilities.
You can connect a gaming PC (containing a GPU) or a laptop to a TV for gaming.
The latest TVs and Smart TVs produce amazing graphics and images.  But do they have built-in graphics cards?
Well, that's what you're about to find out!
Here's whether TVs have graphics cards:
TVs or Smart TVs do not have dedicated graphics cards or GPUs.  But they do have a main processing chip.  This handles the image creation amongst other things.
An example of this type of chip is the X1 processor used in Sony Bravia TVs.  This particular processor applies image processing in real time to enhance the picture.
TVs also have a scaler board with a scaler chip on board.  Scalar chips scale the image up (or down) if the resolution of the content doesn't match that of the native display.  
They also perform a certain amount of image processing if the incoming video's resolution is lower than the TV's.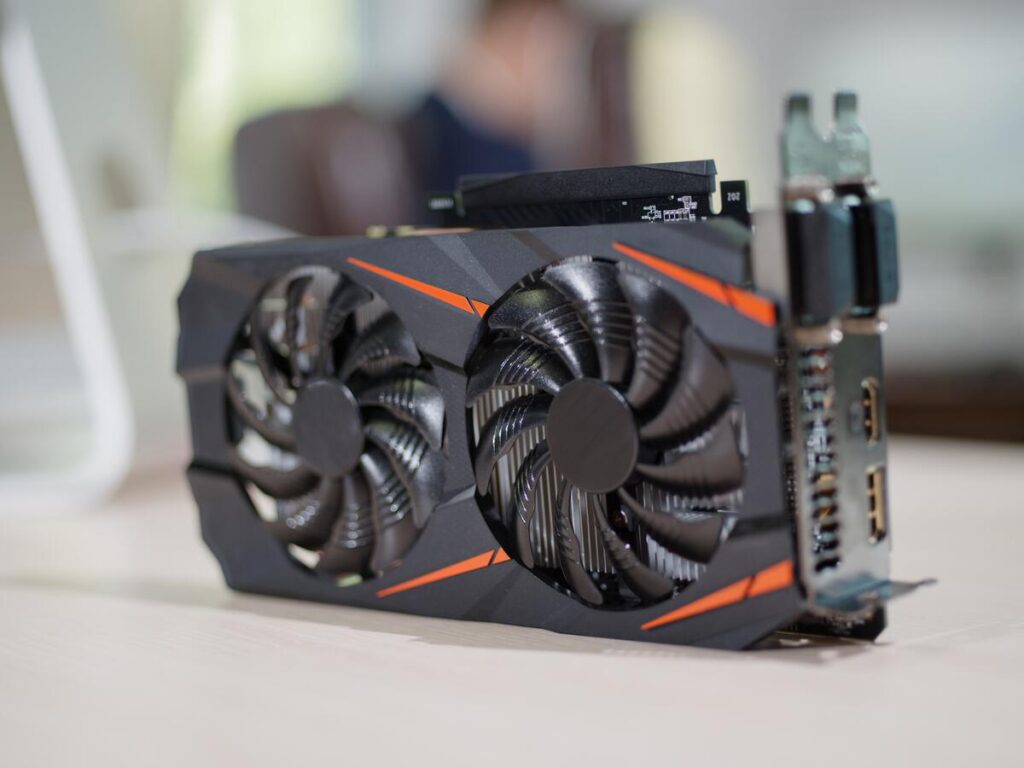 Do 4K TVs have GPUs?
4K TVs do process graphics, but they don't have a dedicated GPU or graphics card.
Can you install a graphics card inside a TV?
Unlike PCs, graphics cards and GPUs cannot be installed inside a TV.  It is possible to connect a TV to a graphics card using a PC or laptop and a HDMI cable.
Can you connect a graphics card to a TV?
You can connect a graphics card to a TV using a PC or a laptop and a HDMI cable.
Does a PC need a graphics card to connect to a TV?
A graphics card or onboard graphics provided by the PC motherboard is the only way to connect a PC to a TV.
You can connect a graphics card to a TV using a HDMI cable running between the PC and the TV.
Can I use a TV for computer gaming?
Many people use their TV for computer gaming because it's nice to play games on a large screen.  
It's also possible to game in your living room thanks to wireless controllers and headsets etc.
Any modern TV, be it full-HD or 4K will have HDMI inputs.  So do the latest games consoles and any modern graphics card on a PC.
All you have to do is connect a games console or PC to the TV via a HDMI cable.
But computer monitors are still used.  Monitors have a much lower input lag and are more responsive whilst playing games.
Computer monitors also have DisplayPort inputs.  These are faster and more reliable than HDMI.  But many TVs don't yet have these inputs.
If you still decide you want to game on a TV, go for a 4K TV with a low input lag.  
You should also get one with a "gaming mode" feature to ensure that the gameplay is responsive.
Newer TVs with HDMI 2.1 and Auto Low Latency Mode (ALLM) will switch to "game mode" automatically.  
This reduces the lag between pressing a button on a controller and seeing the effect on the screen.
A refresh rate of 120Hz and Variable Refresh Rate will also ensure that you will get the most out of the latest titles.
How to connect a gaming PC to a TV
Connecting a gaming PC to a TV is as simple as linking the two with a HDMI cable.
One end of the HDMI cable will plug into the HDMI-out on your PCs graphics card.  
The other end of the cable plugs into the HDMI-in on your TV.
But it's important to make sure that you use the right HDMI port on your TV.
Ideally you want to plug your PC into a port that supports 4K resolutions at 60Hz.  
Some TVs don't support this on all HDMI ports.
So you're going to want to find a HDMI 2.0 or 2.1 (if your TV supports it).
You also want to make sure that you use a high speed HDMI cable.  
For HDMI 2.0, look for one that is labeled Premium High Speed or 18Gbps. 
For HDMI 2.1, you'll want a Ultra Premium High Speed or 48Gbps cable.
Does using a TV damage a graphics card?
You can use a TV as a monitor and it won't damage the graphics card.
In fact, graphics cards are designed to have an external display (either a TV or a monitor) connected to them.
Which GPU is best for TV?
PC gaming on your big living room TV can be great, but you need to choose a graphics card that will play the latest games.  
There are so many to choose from that it can be difficult to know which one to go for.
So here are a couple of choices to help narrow down your decision.  Both options will enable you to enjoy 4K gaming on your TV.
Nvidia GeForce RTX 3080 – Best high-end graphics card
One of the best graphics cards around at the moment with excellent 4K gaming performance at or near 60 fps.
Based on the new Nvidia Ampere graphics architecture for better performance and power efficiency.
Significantly more powerful than the GPUs in either the PS5 or Xbox Series X.
Boasts 8704 CUDA cores and 10GB GDDR6X VRAM to deliver 29.7 TFLOPs of throughput.
Features three DisplayPort and one HDMI 2.1 output.
The downside is that there is no USB-C output.
GTX 1650 Super – Best budget graphics card
Can run almost any game at 1080 and 60 fps.
Based on the Turing architecture and sports 1280 CUDA cores.
Comes with three ports: DisplayPort (1.4), HDMI (2.0b) and a Dual Link DVI-D and can drive a total of three displays.
The downside is that there is only 4GB of GDDR6 VRAM.  This can significantly affect performance if running memory intensive games.
The fans can also get loud under load
Sources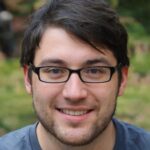 Robert Anderson
Robert Anderson, the founder of Tech Parasol, had a keen interest in tech from a very young age. He studied Electronic Engineering at University and then went on to become a Software Developer. He launched Tech Parasol in 2021 to share his knowledge with the aim of making tech easier to understand for everyone.