Are Chromebooks Easy (Or Hard) To Use? (Explained!)
By Robert Anderson •  9 min read • 
Laptops
Disclosure: Tech Parasol is supported by its readers. When you purchase through links on our site, we may earn an affiliate commission. Thank you.
Chromebooks are fast, secure and easy to use.
Chromebooks update themselves in the background without user involvement.
Chromebooks have antivirus protection built-in.
Some Chromebooks have touch screens and detachable keyboards turning them into a tablet which some users may find easier.
Chromebooks are an affordable alternative to Windows laptops and MacOS based laptops.  They are known for their simplicity and security and can be a good option for many people.
But are they easy to use or is there a learning curve associated with them?
Chromebooks run a lightweight Operating System called ChromeOS which is designed to be easy to use.  Users don't have to update Chromebooks themselves and have antivirus built-in.  Chromebooks are also easy to set up and almost require you to just 'sign-in' to them using a Google account.
That's the short answer.
In the rest of the article we'll take a deep dive into how easy Chromebooks are to use for beginners.
We'll also take a look at whether they're a good fit for seniors or for kids as a first computer.
Let's get to it.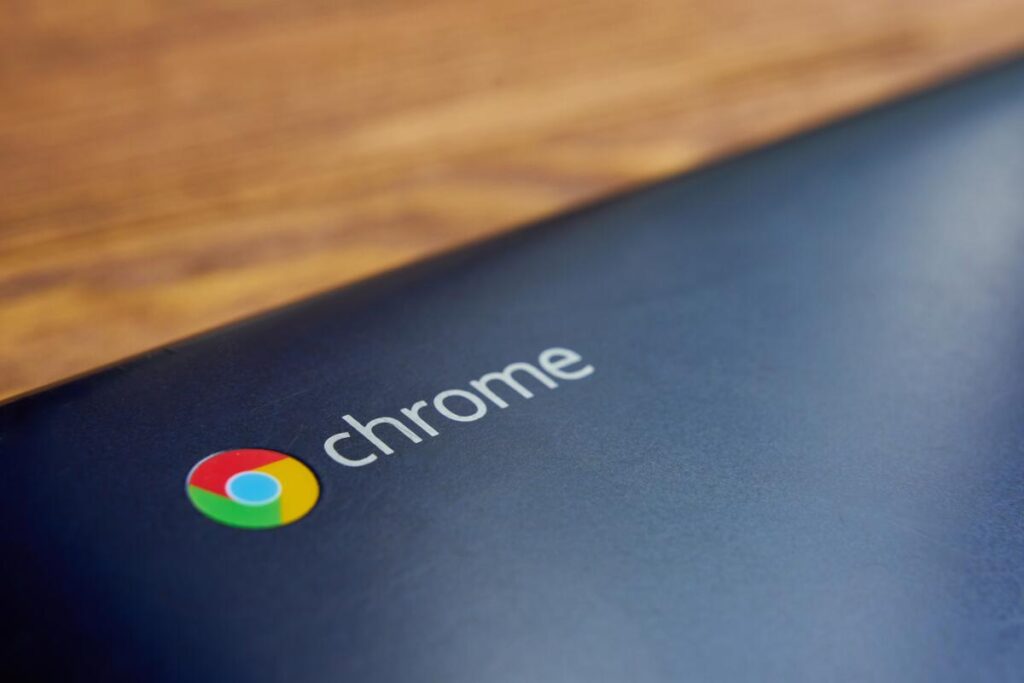 How hard are Chromebooks to use?
Chromebooks are designed for simplicity and therefore very easy to use.  Although they're classed as a laptop, they run a very lightweight Operating System (ChromeOS).
Because Chromebooks aren't fully-fledged laptops, there's less of a learning curve.  
Also because it's lightweight, it runs fast, and it's secure.
Using a Chromebook is as simple as using an Android Smartphone.  
So, if you're okay using one of those, you'll find a Chromebook very straightforward to use.
But even if you're not very tech savvy, or even if you haven't used a computer before, if you're willing to learn the basics, you'll have no problem using one.
Much of what you do with a Chromebook will no doubt be centered around the Chrome Internet browser.  
There are apps too that you can download from the Google Play Store.  
Again, if you're familiar with an Android phone, you'll find the process familiar.
Security is taken care of for you too.  
All updates happen in the background and there is no anti-virus to install as it's built-in.  
All apps and web pages run in their own sandbox which means that if you did happen to visit a malicious website, the rest of your laptop would still be intact.  
Viruses and malware will have a hard time causing havoc to your laptop.
Check out the short video below, to see how simple things are:
How difficult are Chromebooks to set up for a beginner?
Setting up a Chromebook is very easy, even for a beginner.
But you do need to have a Google Account and you'll need to know your Google Account username and password.
If you don't have a Google Account, you can create one at 'https://accounts.google.com/signup'.
The setup process for a Chromebook is as simple as 'signing in' to Chrome with a few extra options to select.
To give you an idea what this looks like, here are the main steps you'll come across:
Connecting to your WiFi network.
Signing into the Chromebook.  This is similar to signing into Chrome with your Google account. 
Install apps from other devices.  Because it's a Chromebook, apps are downloaded from the Google Play Store.  If you have an Android phone and use the same account, the same apps will be downloaded to the Chromebook.
Setting up Google Assistant.
Optionally connecting to an Android phone.
If you want a full run through of the Chromebook installation process, check out the step-by-step video below:
Once you've signed in and completed the setup process, it's ready to use.  
All of your Google Docs, apps and Google Photos should be ready and waiting for you.
Is it easy to install things on a Chromebook?
Installing things on a Chromebook is as simple as going to the Google Play Store, finding an app that you like and clicking 'install'.
It's no different than installing an app on an Android Smartphone.
The Play Store can be accessed on the 'shelf' or in the 'app tray'.  
Although most Android apps that you find on the Play Store will work on a Chromebook, not all of them are optimized for a big screen.  
So that's something to bear in mind.
In addition to Android apps, Chrombooks will let you install Linux apps.  But this is more advanced and requires you to install apps via the terminal.
This isn't available by default but can be enabled in the settings.
Is a Chromebook as easy as a tablet to use?
Chromebooks are in many ways similar to a tablet, and just as easy to use.  In fact, some Chromebooks models have detachable keyboards and can be used as a tablet.  
And some Chromebooks are actually tablets in their own right.
But here are some reasons why a Chromebook (laptop) may be easier to use than a tablet:
Typing is much easier on a Chromebook because they have a full computer keyboard.
You can interact with Chromebooks using a computer mouse, a trackpad or touch input if it has a touchscreen.
Updates on Chromebook laptops and tablets are handled for you in the background and installed next time it's booted up.  Even iPads and Android tablets require some kind of interaction to get the latest updates installed.
On the contrary, many users are accustomed to the Apple ecosystem and are very comfortable with it.  
iPads in particular are very easy to use and many people will find Chromebooks to be slightly dated in comparison.
Apps on an iPad also tend to "just work" and look and feel great, with very few glitches and issues.
Chromebook apps are a little less refined in that many aren't optimized for Chromebook and won't look and behave as they should.  
But the vast majority of the apps will run fine.
Are Chromebooks recommended for seniors?
Chromebooks are a great option for seniors.  Here's why:
They're easy to use.
They update themselves.
They're secure and less susceptible to viruses and hackers.
Many Chromebooks have large screens and larger speakers than a tablet which some seniors may prefer.
That being said, some seniors may prefer to use a touch screen rather than a trackpad or a traditional mouse.  
Whilst some Chromebooks do have touch screens, a tablet such as an iPad will provide a 100% touchscreen experience.
Are Chromebooks good first computers?
Chromebooks can make excellent first computers for many.  They can serve as an introduction to the world of laptop computers without being as complicated as one.
But, it depends on what you want to use one for.  
If you just want to send emails and surf the web and not have to think about updates etc, then a Chromebook is a great option.
But if there are specific programs and applications you're interested in, then you may need a Windows or Mac computer to run them.  
So it's wise to check first to see if what you want to do is doable using a web browser or via an Android app.
Chromebooks are good for kids in particular.  
ChromeOS has parental controls and there's enough Android and browser-based games to keep kids entertained.
Some Chromebooks like the Google Pixelbook are also pretty durable and can even survive being dropped 4.5 feet onto concrete!
What is the easiest Chromebook to use?
One Chromebook isn't necessarily any easier to use than another since they all run the same ChromeOS Operating System.  
In other words, it will look and feel the same on every device, regardless of manufacturer.
That being said, some Chromebooks have touch screens, whilst others don't.  
And therefore, some people might find a touchscreen Chromebook easier to use than one that doesn't.
But if you're looking for a recommendation, then I recommend the Lenovo Chromebook Duet.
It's an affordable device and ultra portable.  It's a 2-in-1 device in that there's a detachable keyboard and kickstand cover so you can prop it up on a desk or table.
The specs aren't amazing so it's not capable of doing intensive tasks, but it's certainly powerful enough for browsing the Internet.
The screen size is 10.1 inches, so it's the size of a decent tablet, but if you want to use it as a work laptop, things can get a little cramped, especially if you have windows open side-by-side.
With this laptop, Google has optimized the OS for its convertible form factor.
This means that it's the first ChromeOS device to ship with a version of Chrome that's optimized for tablets.
One feature that does improve its usability is that when the keyboard is detached you get an Android-like navigation system.  
This makes it super simple to switch between apps.
In summary, the Chromebook Duet is a great value laptop that's really easy to use as it can be used as a tablet or a laptop.
Whilst it's not designed for power users, most people will be happy with its performance.  
It's great for kids and their homework but it's also great for watching films or sending emails on the go.
Not bad for under $300!
Sources
5 reasons a Chromebook is better than an iPad and 5 reasons it's not | Android Central
Google Pixelbook Review: The Best Chromebook for a High Price | Laptop Mag
Best Chromebook 2022: 9 best Chromebooks from Acer, Lenovo, and more – The Verge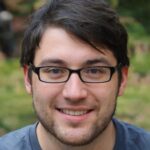 Robert Anderson
Robert Anderson, the founder of Tech Parasol, had a keen interest in tech from a very young age. He studied Electronic Engineering at University and then went on to become a Software Developer. He launched Tech Parasol in 2021 to share his knowledge with the aim of making tech easier to understand for everyone.