Do Laptops Come With Windows? (Explained For Beginners)
By Robert Anderson •  8 min read • 
Laptops
Disclosure: Tech Parasol is supported by its readers. When you purchase through links on our site, we may earn an affiliate commission. Thank you.
Most laptops, either new or pre-owned come with Windows already installed.
Macbook Air and Macbook Pro laptops come with macOS installed whilst Chromebooks have ChromeOS installed.
You can buy new laptops that have alternative Operating Systems installed such as Linux.
If you're looking to buy a new laptop, or even a laptop that's pre-owned, you may be wondering if it has Windows installed on it.
After all, Windows isn't the only Operating System that's available.
That's what I've set out to investigate in this article.
So, do laptops come with Windows?
Most laptops, both new and pre-owned come with Windows installed.  Most new laptops currently have Windows 11 installed which is activated by default.  MacBooks however, come with macOS installed and Chromebooks are installed with ChromeOS.
Now that's the short answer, but there's more you need to know.  
Let's get to it!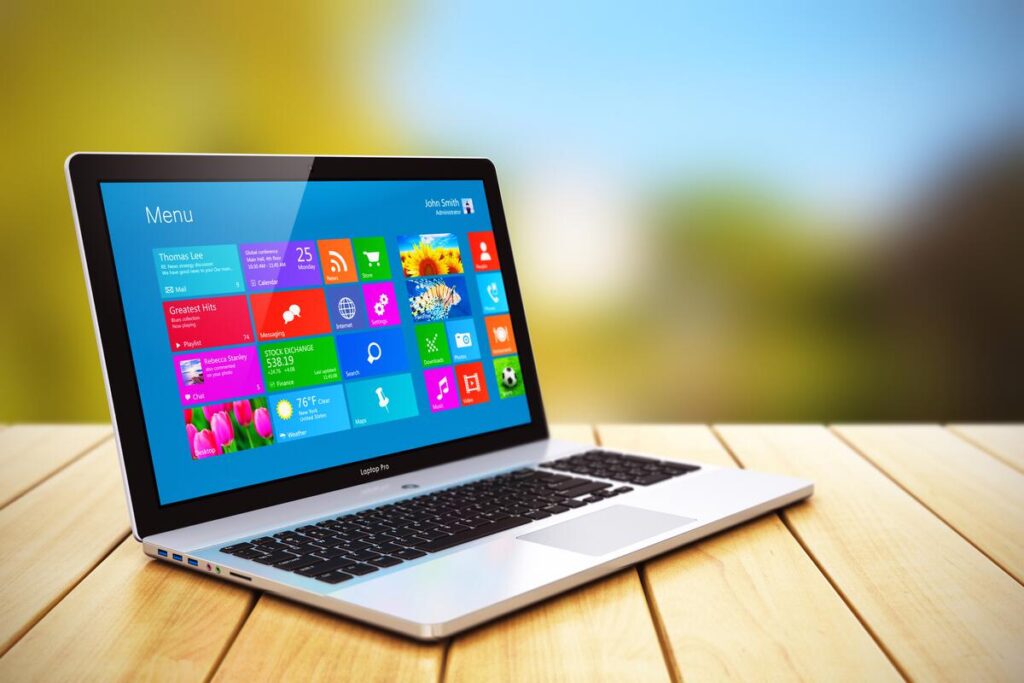 Do all laptops come with Windows?
Most new laptops that you buy today have Microsoft Windows pre-installed on them.  
But it's not always the case.  The Operating System that is installed on a laptop depends on what you buy.
For example, if you buy a MacBook (Air or Pro) then it will have macOS installed on it.
If you buy a Chromebook, it will have Chrome OS installed.
And if you buy a Dell laptop, then you can choose to have Linux installed instead, if you like.  
Some laptops also come with ​​FreeDOS installed.
But the vast majority of laptops have Windows installed because that is what most customers want and it's what many people are accustomed to.
But, if you're buying a second-hand laptop from eBay or similar, then it may have a completely different Operating System installed on it.
So you definitely need to check before buying.
Which version of Windows do laptops have installed?
Most new laptops that have Microsoft Windows installed on them will have Windows 11 installed (at the time of writing).
Is Windows the best Operating System for a laptop?
Windows is popular with many people but whether it's the 'best' or not depends on your use case.
And whilst you may prefer an Operating System that you're used to using, there are some good reasons why you may want to switch.
Let's look at each of the options:
Windows
Windows is a good option if you want a general laptop that does everything.  
It runs a wide range of software and has the biggest library of games.
There are also a ton of Windows laptops to choose from basic to thin and light ultrabooks through to dedicated gaming laptops
MacOS
MacOS which comes pre-installed on MacBook Air and MacBook Pro laptops is a great choice if you're an iPhone user.  
That's because it works seamlessly with Apple's ecosystem of software such as iMessage, AirDrop and Facetime.
Drivers and updates are a breeze on MacOS because it all happens behind the scenes.  This is great news if you're not techy.
All-in-all MacBooks are great to use.  They're slick, look great, well-built and MacOS is very capable and easy to use.  
And having used Windows desktops and laptops myself for most of my life, and only relatively recently switched over to using a MacBook, I have to say that I prefer MacOS over Windows 10.
Although MacOS is what I prefer, I didn't have any problems with Windows 10 and I found it to be very stable.
But the laptop itself certainly wasn't as well built as the Macbook Pro that I have now.
The downside of course is the price.  You can expect to pay at least $1000 for a Macbook.  
But Macbooks do hold their value longer than most Windows laptops.
ChromeOS
A laptop with ChromeOS is great if you just want a basic laptop for browsing, watching movies and doing office or school work.
They're ideal for students and often cheaper than regular Windows laptops.
But, ChromeOS won't run Windows or Mac-based applications. They can run Android apps and games though.
And there are ChromeOS versions of all the major apps available in the Chrome Play Store.
Does Windows need to be activated on a new laptop?
Yes, Windows needs to be activated in order to use it.  But when you buy a laptop with Windows 11 pre-installed it will be activated by default.
Windows 10 laptops that have been upgraded to Windows 11 also don't need to be activated as long as it was activated originally,
But there is one thing to be aware of.
I came across a case online where someone bought a brand new laptop and Windows would not activate.
It turned out that the laptop had a pirated version of Windows installed.
The message here is to buy a laptop from a reputable, well-known source, preferably from the United States.
That way, you know the new laptop will have a genuine version of Windows installed that has been pre-activated and will work without any problems.
Is a Windows product key included with the laptop?
Product keys for Windows 11 aren't included when you buy a laptop, but you don't need to know them or remember them.
But if you ever need to reinstall Windows 11 again onto the same laptop which was previously activated, Windows will be activated again for free.
It's the same deal if you ever upgrade Windows on the same laptop.
That's because since Windows 10, the product key is tied to the actual hardware.
If you do want to access the product key, it is stored digitally on the laptop.
To access it, should you ever need to, simply type the following command into the command prompt, making sure that you run it as an administrator:
wmic path SoftwareLicensingService get OA3xOriginalProductKey
Do you have to pay for Windows every year?
If you've purchased a laptop with Windows preinstalled you don't have to buy Windows again for that laptop.  
You'll also get updates free of charge for as long as it is supported.
Can you buy laptops without Windows pre-installed?
Laptops without Windows installed usually have another OS installed on them such as Chrome OS, MacOS or a Linux-based Operating System.
Dell sells laptops that come installed with Linux as does a company called System76.
You can also get laptops without an OS that cost much less than a laptop that has one preinstalled.  
This is because manufacturers have to pay to use an OS.  But these laptops can be harder to find.
Can you install another Operating System instead of Windows?
If you have bought a standard laptop that has Windows pre-installed on it you can install an alternative Operating System on it such as a Linux.
Installing an Operating System such as Linux generally involves formatting the hard drive because it uses a different file system to Windows.  
You would therefore lose your existing data.
Alternatively, you can run another Operating System alongside your existing one and switch between the two.  This is known as a 'dual boot'.  
This involves separating your hard drive into partitions to allow the two systems to run side-by-side.
Do you need to install Windows yourself on new laptops?
Most new laptops have Microsoft Windows pre-installed and you don't have to install the operating system yourself.
The only thing you need to do is set things like your current timezone and create user accounts.
Can you ​​reinstall Windows on a pre-installed laptop?
Yes, Windows can be reinstalled as many times as you like on a pre-installed laptop without any cost.
This is because the Operating System has already been activated and a digital signature of your hardware (laptop) will have been stored on Microsoft's Activation Servers.
This signature will be verified during re-installation.
When reinstalling, make sure you select the option that says 'I am Reinstalling Windows 10 on this PC'.
Can you downgrade the version of Windows on a laptop?
To downgrade from say Windows 11 to Windows 10 on a new laptop, you have to do a 'clean install'.
This means going to the Microsoft Windows download page and using the Windows 10 media creation tool.
I would always advise using the latest version though as Windows 11 is known to be more secure due to TPM and Secure Boot.
How to check which Windows is installed on a laptop
In Windows, simply press the 'Windows Key' + 'R' and type the word 'winver'.  Then press enter.
A dialog will then popup showing the version of Windows installed on your machine.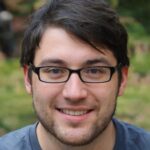 Robert Anderson
Robert Anderson, the founder of Tech Parasol, had a keen interest in tech from a very young age. He studied Electronic Engineering at University and then went on to become a Software Developer. He launched Tech Parasol in 2021 to share his knowledge with the aim of making tech easier to understand for everyone.