Are Hisense TVs Android? (Explained)
Disclosure: Tech Parasol is supported by its readers. When you purchase through links on our site, we may earn an affiliate commission. Thank you.
Most Hisense TVs in North America are Android-based.  Some also run Roku or Hisense's own Operating System called Vidaa.
Roku is best for simplicity and ease of use.  Android is best for more tech savvy users.
With a variety of Smart TV platforms out there, it can be difficult to know which TVs run Android and which don't.
In this blog post you'll find out which Smart TV Operating Systems run on Hisense Smart TVs.  
Here's the short answer:
Most Hisense TVs sold in North America are based on Android.  But some models run the popular Roku platform and some run Hisense's own Vidaa OS smart platform.
So, if you live in North America, Roku and Android are mostly your options.
But which is the best and how do you choose?
Well, in the remainder of the article, we'll compare them both.  Plus, if you stick with me until the end, we'll look at the best Hisense TVs that you can get at the moment.
Let's get to it.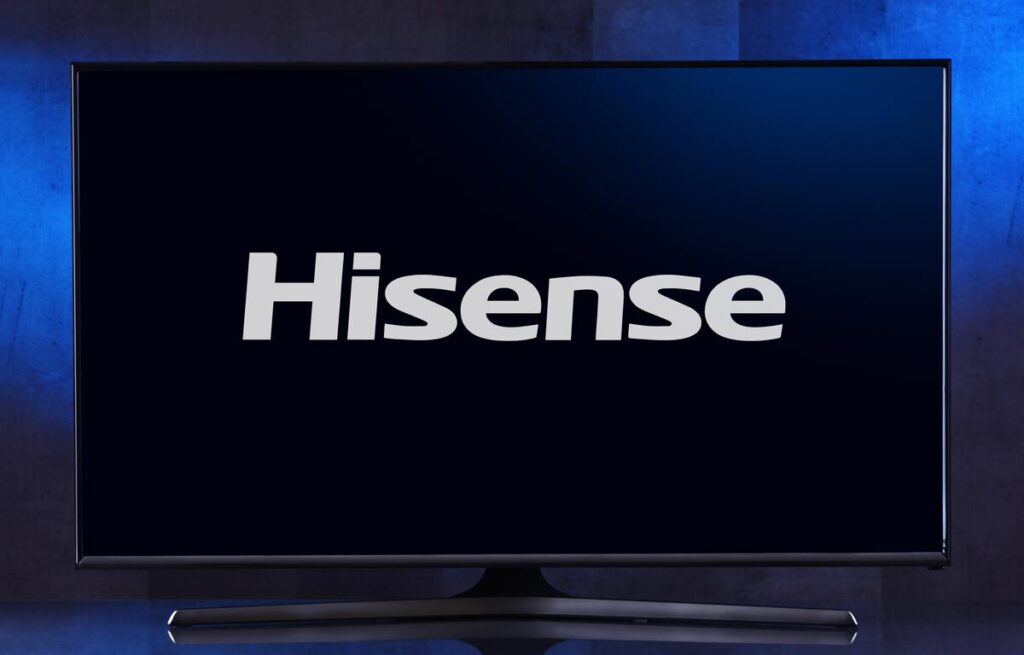 Is Android better than Roku?
If you like lots of features and the ability to 'tinker', then Android is the better option.  
But, if you prefer things to be simpler, or if you're less tech-savvy, then Roku would be the better platform.
Android is great for gamers and power users that like to do things like side-load third-party apps.
Roku on the other hand is designed for users that don't want to tinker but just want something that is easy to get the hang of and use.
How can I tell if my Hisense TV is Android?
Here are some ways to determine if your Hisense TV is based on Android or not.
Head over to hisense-usa.com and find your TV model.  In the specifications find 'Type of TV'.  If it's an Android Smart TV, it will say 'Yes, Android'.

Another way is to click the 'home' button on the remote.  Then if you see a Clock or a settings icon in the top right corner, then chances are your TV is running Android.

Finally, if your TV is running Android, you'll be able to access the Google 'Play Store'.  This is available on Google TV as well as Android TV, but Hisense TVs currently run Android TV.
How to tell which version of Android you're running on a Hisense TV
Most of the 2021 Hisense TV models run Android 10.  But if you have a newer or older model, you can find out the version of Android your TV is running by doing the following:
Click the 'Quick Settings' button on the remote control, then click 'Settings'.  Alternatively, click the 'Home' button on your remote and select 'Settings'.

The option you select next will depend on the version of Android you're running.  From within 'Settings', you can either select:

System -> About -> Version

Or

Device Preferences -> About -> Version

Or

About -> Version
Can you convert a Hisense Roku TV to Android?
It's not possible to install Android directly onto a Hisense TV, or any TV for that matter.
But if you still want to run Android because your Hisense TV either runs Roku or Vidaa, you need to connect an external streaming device that runs Android to one of the HDMI ports.
Streaming devices that run Android include:
Google Chromecast
Android TV box
Amazon Fire Stick
Although the Amazon Fire Stick runs FireOS, FireOS itself is a fork of the Android Operating System.  
In simple terms this means that the Android code was modified to produce what is now known as FireOS.
Can you install apps on a Hisense TV?
Apps can be installed on all Hisense TVs but how you do it varies depending on the Operating System that the TV runs.
For Hisense TVs based on Android
For Hisense TVs that are based on Android, Smart TV apps are downloaded through the Google Play Store.  The process is similar to an Android Smartphone or tablet.
Select 'apps' on the left hand side and press 'OK' on the remote.  Then click on 'get more apps'.
Once signed in, you can then view all the apps available and download the ones you want.
For Hisense TVs based on Roku
To download apps on Hisense Roku TVs press the 'home' button on the remote. 
Then either scroll up or down to find 'Streaming Channels'.
Next, press 'ok' on your remote.
You will then see a bunch of categories on the left hand side which you can use to narrow down your search.
Alternatively, you can scroll through the channels on the right hand side to find and download the app that you wish to install.
For Hisense TVs based on Vidaa
Installing apps on Vidaa is very intuitive.  From the home screen select 'my apps' and press the 'ok' button on your remote.
Next, select 'App Store' and press the 'ok' button.  You can then use the arrows on the remote to scroll through the apps available to download.
Select the app that you wish to download and press the 'ok' button followed by 'install'.
Will Play Store apps work on a Hisense TV?
Apps on the Play Store will only run on Hisense TVs that host the Android Operating System.
Differences between Android and Roku
Here's the main differences between Android and Roku, to help you understand which is the right platform for you.
Let's first take a look at the User Interface, which is probably the most important aspect to consider as it's the thing that you interact with most of the time.
User Interface (Roku)
The main screen/home on the Roku interface will show you all the apps and channels you have installed.
The layout is so simple that it's difficult not to know what to do here.
The menu on the left has items such as free content that you can consume, quick access to movies/TV shows you can rent/buy.
There's a section called 'Streaming Channels' which is basically an app store allowing you to download new apps.
There's also some basic settings to allow you to change the Roku theme etc.
If your priority is simplicity and ease of use, without the bells and whistles, then Roku has got your back.  
In comparison to Android however, it does look a little dated.
User Interface (Android)
In terms of Android, the User Interface is more polished.  Although it's arguably not as simple as Roku, it's still intuitive and easy to learn.
On the home screen, you have tabs at the top such as 'Movies', 'Shows' and 'Apps'.  
Clicking on each tab will then show you content that you've either purchased or that will be recommended to you.  
On the 'For You' tab for example, you'll see the apps that you already own, but there's personalized recommendations for things to watch too.
Overall, the Android TV interface is easy to use, and you can do a lot more with it compared with Roku, which will suit some users but not all.
It's also worth saying that since Android TV is a Google product, you will be swayed towards the Google Play Store for some things, whereas the Roku platform is more neutral.
Streaming Options
When it comes to the major streaming apps there's not much difference between the two platforms.  Both have support for things like Netflix, Disney+ and HULU etc.
But on Roku, there's additional content that you won't find on Android in the form of about 2000 smaller channels.  Some of these are good, some aren't so good.
But on Android you get the ability to cast stuff from your phone to the TV using the built-in Chromecast.  
You also get the Twitch app which Roku currently doesn't support.
Voice Assistants
Not all Roku TVs have a voice-enabled remote, but most do.  
If your Hisense TV remote doesn't support this feature, you can buy the Enhanced Voice Remote.
Roku's voice assistant feature works okay when looking for specific titles or actors.  You can also change inputs on the TV and change between over-the-air broadcast channels.  
It also works with Alexa and the Google Assistant speaker so you can use either of those to control Roku too.  Although not all features are supported, like asking for a weather update for example.
However, if you opt for an Hisense TV that runs Android, all remotes that come with the TV support voice control.
The voice control on Android is somewhat superior to the Roku offering, mainly you're getting the fully-fledged Google Assistant.  
This allows you to do almost anything you wish.  For example, you can pause Netflix, check your calendar, check the weather and even control your Smart Home devices.
For those that like to use a voice-assistant to control their TV, an Android-based Hisense TV might be the way to go.
Apps
When it comes to apps, Roku has by far the biggest selection.  It has pages and pages of third party apps for you to choose from.
Granted, many of the apps are official Roku channels, but that only makes up about 4500 of them.
If you like a particular movie genre, like horror for example, you can almost guarantee that there will be an app for it.
Android also has a massive selection of apps on their Google Play Store, though not quite as many.
However, the Android platform will allow you to side-load any third-party app that you like.  
This means, you can install apps onto the TV that live outside the Play Store.  
I do recommend taking care when doing this of course because third-party apps that don't exist on the Play Store, haven't been vetted and may be malicious.
Best Hisense Android TV – Hisense U9DG
The best Hisense TV that runs Android (according to Rtings.com) is the Hisense U9DG.
The Hisense U9DG is an LED TV that is able to produce very deep blacks thanks to dual cell technology.  
It also uses a dual-layer panel in order to improve contrast ratios and local dimming to the point where it's the best on the market at the moment.
On the negative side, it's not especially great for gaming or for watching fast moving sports.  It has quite a high input lag and you'll notice some ghosting behind fast moving objects.
Overall, this is an excellent TV, and especially good for watching movies in a dark room.  
It's also suitable for bright rooms too since it has good reflection handling and has a high peak brightness.
Best Hisense Roku TV – Hisense U6GR
The best Hisense TV that runs Roku (again, according to Rtings.com) is the Hisense U6GR.
Similar to the Hisense U9DG above, the Hisense U6GR is able to produce fantastic images thanks to great contrast ratios and decent local dimming.  
This is perfect for dark rooms but it can also handle glare well when there are light sources around.
The panel also uses quantum dot technology to broaden the range of colors that it can display, which is important when displaying HDR content.
If you're into gaming, then this TV has you covered.  It has a low input lag and has support for FreeSync Variable Refresh Rate technology (VRR).
The downside though is that it only has a 60Hz panel, so you won't be able to take full advantage of 120fps games.  It also doesn't have support for HDMI 2.1.
Overall however, this is great TV that will suit most people.
Sources
Android TV vs. Roku: Which smart TV platform is right for you?
The 3 Best Hisense TVs of 2022: Reviews and Smart Features – RTINGS.com
The 5 Best Roku TVs – Winter 2022 Reviews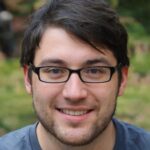 Robert Anderson
Robert Anderson, the founder of Tech Parasol, had a keen interest in tech from a very young age. He studied Electronic Engineering at University and then went on to become a Software Developer. He launched Tech Parasol in 2021 to share his knowledge with the aim of making tech easier to understand for everyone.