Are Smart TV Apps Free? (Explained For Beginners)
Disclosure: Tech Parasol is supported by its readers. When you purchase through links on our site, we may earn an affiliate commission. Thank you.
Many Smart TV apps are free, others are premium and require payment to download or have in-app purchases.
Some Smart TV apps are ad-supported or require a monthly subscription.
Most apps are free to download.
Smart TVs, like Smartphones, have "apps" which is short for "applications".
Apps enhance your experience on a Smart TV and these days, there's an app for almost anything.
But, if you're new to the world of Smart TVs, you may be wondering whether they're free or whether they are something extra that you have to pay for.
So that's what we're going to concentrate on in this post.
Let's get to it.
Here's the answer, are Smart TV apps free?
Many Smart TV apps are free but there are some premium apps that require payment to download.  Some Smart TV apps are completely free including the content, others allow you to download the app for free but have a monthly subscription.  Others are free but are ad-supported.
Now that we've cleared that up, let's delve a little deeper to find out which apps are completely free, which ones aren't and if there are any hidden costs involved.
Let's get to it.
Are all Smart TV apps free?
Not all Smart TV apps are free.  Some of them require you to pay before you download them, much like you would on a Smartphone.
Some apps like games for example operate a freemium model whereby you get to play some of the game for free.
But then if you want to play more, you have to pay for it.  
Other apps (mainly games) have in-app purchases which allow you to buy things within the game such as more lives, or in-game currency such as coins or gems.
In the vast majority of cases, the app itself is free to download, but the content within them often is not free.
Sometimes you have to pay for that content on a subscription basis.  Other times, you may have to pay a one-off fee to access the content.
Some apps are completely free, but they may be advert supported, meaning that you will have to sit through a bunch of ads before you can view the content.  
The ads may be shown to you at the beginning of a show, during the show or between shows depending on the app and the content.
Do you have to pay for apps like Netflix and Amazon Prime?
Apps such as Netflix and Amazon Prime are completely free to download.  But in order to watch the content, you need to purchase a monthly subscription.
That being said, Netflix and Amazon Prime will allow you to browse around so you can see upfront if you like what's on offer or not.
Netflix doesn't offer any free trials, but you can cancel your subscription at any time or change the plan that you are on.
Amazon Prime does offer a free trial if you haven't been an Amazon Prime member in the last 12 months.
Once you sign up you get all the features that any other Amazon Prime member would get for the duration of the trial.  
This includes free two-day shipping, Prime Video, and Prime Music. 
Just be aware that once the free-trial has ended, you will automatically be enrolled onto a paid membership plan.  
But you can cancel this at any time should you wish to.
Is it better to pay for Smart TV apps?
If you don't pay for Smart TV apps, then chances are you will have to sit through a bunch of adverts.
The Channel 4 app or the ITV Hub app are examples if you live in the UK.
If you like to watch movies, then I would recommend paying for some sort of subscription service like Prime Video or Netflix.
Personally, I've found that many of the free movies apps have a limited offering.  So Amazon Prime Video is always my "go-to" place to watch movies.
But, I also watch a lot of YouTube and whilst I find the adverts in between videos to be annoying, I would rather watch them than pay for YouTube premium.
If you like to play games, then it's often worth it to buy them.  
Free games are often littered with adverts or have a limited number of levels and/or functionality, so in effect they're a free trial.  
So if you like playing the game, it's often better to purchase it.
How do you pay for apps on a Smart TV?
You can pay for apps on a Smart TV by linking your account with a payment method such as a credit card.
How you do that depends on your TV.
If you have an Amazon Prime account for example, then you have been asked to input your payment details when you signed up.  
Then when you choose to download a "paid" app, the payment will be taken automatically from your payment card.
If your TV is Android, then payment methods are linked to your Google account and the Google Play Store.
On LG TVs, when you attempt to purchase an app, it will prompt you to select a payment card to use.  If you haven't already added one then another window will open prompting you to add one.
How do you pay for apps on Samsung Smart TV?
On Samsung TVs, you can add your payment details to your Samsung Apps account and purchase premium apps through the Samsung App store.
Are free Smart TV apps dangerous?
Although any app can be dangerous and contain malware and other viruses, there is very little evidence of viruses designed specifically to target TVs.
Also, the chance of you running into issues by downloading an app through the official app store is also very slim.  
It's only when downloading third-party apps outside of app stores that you may have issues.
App stores contain apps that have been vetted and although some dangerous apps have ended up on app stores, it doesn't happen very often and they tend to get removed swiftly.
How do you get apps onto a Smart TV?
You can download apps onto a Smart TV by going to the app store on the Smart TV interface and clicking download next to the app you wish to download.
This procedure varies depending on the TV, but the process is similar across all the major TV brands.
Is a free TV app really free?
Yes, some free TV apps are free with no strings attached.  Although there are some apps that stream pirated content, which you should avoid like the plague, there are lots of legal options. 

Examples are:
IMDb TV
Twitch
Peacock
The Roku Channel
Plus, many of the networks and cable TV channels have their own apps too.  But you may have to pay to access the content on some of these apps.
Are Samsung Smart TV apps free?
Many of the apps on the Samsung Smart TV app store are free to download.  
But some may have in-app purchases and others such as Netflix will require you to pay for a monthly subscription.
Some apps are also completely free but are often supported by ads.
What are the best free Smart TV apps?
There are lots of great free Smart TV apps, too many to mention here, but here are my top picks.
Amazon Prime Video
This is my personal favorite and one that I use to watch movies and TV shows all the time on my Amazon Firestick.
It has an extensive library of movies and TV shows, something for everyone in fact.  
Not only do you get "normal" movies and TV shows, you also get "Amazon Exclusives" too, many of which have well-known actors and actresses in them.
If you're an Amazon Prime member (worth it for the free postage alone), then you get access to Prime Video as part of the monthly subscription cost.
Netflix
Netflix is direct competition for Amazon Prime Video with its impressive collection of movies and TV shows. 
Netflix also provides its own exclusive content, similar to Prime Video, but its library is much bigger and is the largest streaming service around at the moment.
If you're new to streaming video on a Smart TV, download the app and start browsing around.  You're bound to find a whole host of things to watch in the evenings.
YouTube
YouTube used to be full of amateur footage, and whilst there's a lot of that still on there, there's so much more to it these days.
On YouTube, you can now watch full documentaries and TV shows.  But there are now thousands of creators that produce professional level content for almost every niche that you can think of.
If you like tech, which presumably you do because you've landed on this site, then I can recommend channels like The Tech Chap and Mrwhosetheboss.
Plex
If you already own a bunch of movies and TV shows and they're stored on your computer or in the cloud somewhere, then Plex is your best friend.
It will organize them all for you and provide you with your own media server.
But there's more, because Plex also provides free movies, TV shows, podcasts and more.
Plex is also completely free, unless you choose the premium version at $5 per month which allows you to watch and record local over-the-air channels.
IMDb TV
If you have an Amazon Firestick, you'll find this app to be integrated already as it's owned by Amazon.  
Many of the movies that I watch on Firestick come through this app.
It's not just available through the Firestick though.  It's on the Google Playstore too so will run on most Android devices.  
It's also on many other platforms including LG smart TV, Roku Google TV, Xbox One and the PlayStation 4.
IMDb is free and ad-supported, but it's pretty extensive, and there's a bit of everything on there including things like The Hunger Games, How to Train Your Dragon and Die Hard etc.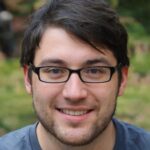 Robert Anderson
Robert Anderson, the founder of Tech Parasol, had a keen interest in tech from a very young age. He studied Electronic Engineering at University and then went on to become a Software Developer. He launched Tech Parasol in 2021 to share his knowledge with the aim of making tech easier to understand for everyone.