Samsung Smart TVs (17 Questions Answered)
Disclosure: Tech Parasol is supported by its readers. When you purchase through links on our site, we may earn an affiliate commission. Thank you.
Samsung is one of the biggest and most popular brands in the world.  And every year, they release some fantastic TVs.
But before you go out and buy one, or even if you're a proud owner, check out these answers to some common questions.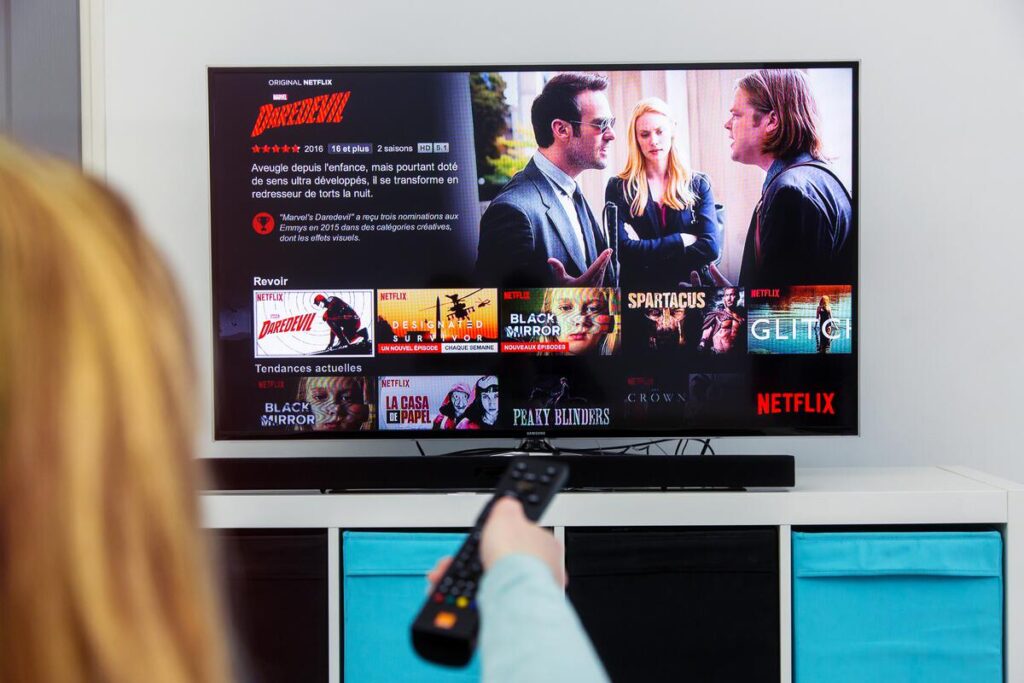 Do Samsung Smart TVs have cameras?
Some Samsung Smart TVs have built-in cameras, particularly the Samsung F-Series models.  
There are also cameras built into the following models:
Three models in the plasma 8000 series
Three models in the 7500 LED LCD series
Four models in the 8000 LED LCD series
One model in the 9000 LED LCD series
Do Samsung Smart TVs have volume buttons?
All Samsung TVs have buttons to control the TV.  These include changing the volume and source inputs.
Usually the TV control button is near the red light – the light that comes on when the TV is in standby mode.
But, the button on your TV may be in one of the following locations:
Under the front panel in the middle or on the right hand side.
On the back of the TV.
Some models have a single button that when pressed brings up a menu that allows you to make your selections.  To make a selection, you hold the button down.
Some models have a single, joystick-like button.  By rocking this button to the left and right on some models it changes the volume up and down.
Other models have five buttons under the front panel.
Do Samsung TVs come with protective film?
Some Samsung TVs come with a protective film and this film usually has a tab at the top and bottom left hand corners.  The protective film should also have a barcode in the middle.
Before removing this protective film, first hold the TV to prevent it from falling.  Then pull on the tabs towards the centre of the screen.
Doing this whilst the TV is warm will make this easier.
If there aren't any tabs, it is likely that the film is an 'anti reflective' coating.  Please DO NOT remove this coating.  Doing so can ruin your TV.
Do Samsung smart TVs have built-in WiFi?
All Samsung Smart TVs come with built-in WiFi and ethernet to connect to the Internet.  This will allow the TV to download apps, stream TV shows and browse for information.
Please note that the following 2018 models will only connect via 2.4 GHz networks:
NU7100/NU710D
NU7200
NU7300/NU730D
These models won't detect 5 GHz networks and won't show up on the list of WiFi networks when setting up your TV.
What operating system do Samsung Smart TVs have?
Samsung TVs use the Tizen Operating system rather than the Android Operating System.
It is a custom Operating System developed by Samsung and is based on Linux.  
There are different versions of this OS for different devices.  Devices that run this OS include TVs, tablets, smart watches and fitness trackers.
It's also open-source allowing any developer to write software that can run on it.
Do Samsung Smart TVs have YouTube TV?
Samsung Smart TVs are compatible with YouTube TV but only on 2016 and later models.
Do Samsung Smart TVs have chromecast?
Samsung Smart TVs do not have Chromecast built in.  But any TV with a HDMI port, including Samsung TVs, can use an external Chromecast device.
If your TV does not have a HDMI port, then you can buy an AV to HDMI adapter.  
You can plug the AV side of the adapter into the TV and then connect the other end of the adapter to a Chromecast. 
Do Samsung Smart TVs need to be updated?
It's not essential to update Samsung TVs, but it is important.
Doing so will enable you to get the latest features, bug fixes and security fixes.
You can keep a Samsung TV up to date by downloading firmware updates over the Internet.  Or you can install them using a USB flash drive.
You can also choose to have the updates installed automatically.  Or you can install them manually at a later date.
Do Samsung Smart TVs have Roku?
You can install the Roku channel on Samsung TVs that run any of the following Tizen operating system versions:
Tizen version 2.3
Tizen version 2.4
Tizen version 3.0
Tizen version 4.0
Tizen version 5.0
Tizen version 5.5
You can download the Roku Channel app via apps.  To do this, press the Smart Hub button or Home button on your Samsung remote and navigate to "apps".
If you have a Samsung smart TV that is too old to support the Roku app, you can buy a Roku streaming device. 
This device connects to the TV via a HDMI cable.
Do Samsung Smart TVs have airplay?
AirPlay 2 is available on the following Samsung Smart TV models:
2021 8K and 4K QLED TVs
2021 Frame and Serif TV
2021 Crystal UHD TVs
2020 8K and 4K QLED TVs
2020 Frame and Serif TV
2020 Crystal UHD TVs
2019 8K and 4K QLED TVs
2019 Frame and Serif TV
2019 4K UHD TV
2018 Frame TV
2018 QLED 4K
2018 4K UHD TV
2018 Smart Full HDTV N5300
If your TV isn't on the list above, then be sure to keep your TV updated.  You may find your TV suddenly supports Airplay following an update.
If it still doesn't support it, you can always get an Amazon Firestick or similar streaming device.
Are Samsung Smart TVs anti-glare?
Samsung's latest QLED TVs offer anti-glare technology.  The technology helps to absorb and reflect external light that hits the screen.
Are Samsung Smart TVs bluetooth enabled?
Samsung smart TVs that come with a smart remote are bluetooth enabled.  
If the remote isn't a smart remote, then you can do one of the following:
Google the model number and check the technical specifications.
Go to settings -> sound -> sound output.   If there's an option that says "Bluetooth Speaker List", then your TV is bluetooth compatible.
If your smart TV doesn't support bluetooth, you can always buy a bluetooth adapter.  
This device connects to the 3.5mm audio port or the standard left/right AUX audio port.
Do Samsung TVs have audio outputs?
Some Samsung TVs have digital audio outputs.  Others have analog audio outputs such as the 3.5mm output or RCA outputs.
As an example, the Samsung QN90A QLED has one digital optical audio output but lacks any 3.5mm jacks/RCA outputs.
Do Samsung TVs need a special wall mount?
To mount a Samsung TV you need a VESA compliant wall mount.  
Before buying, ensure that the wall mount can withstand the weight and size of the TV.
Do Samsung TVs come with mounting screws?
Some people on Amazon have reported that Samsung TVs do not come with mounting screws.
But, if you buy a wall mount that is VESA compliant it will come with the screws, spacers, and washers that you need.
If you need to buy replacement mounting screws then you can buy them from Samsung Parts or from Amazon.
Here are the screw sizes you need for different sized TVs:
For TVs 19 – 22 inches, the screw size is M4
For TVs 30 – 40 inches, the screw size is M6
For TVs 43 – 88 inches, the screw size is M8
Do Samsung TVs have a reset button?
Samsung TVs don't have a specific reset button, but the TV can be reset by going over to settings -> general -> reset.
You need to make sure that the TV is in "TV" mode (source -> TV) for this option to become available.
Or, you may have to click menu ->  smart hub -> smart hub reset
Do Samsung TVs have antennas built in?
Samsung TVs have built-in WiFi antennas so they can receive WiFi signals.  But they don't have terrestrial antennas for receiving TV signals.
Samsung TVs have built-in tuners that can scan for local channels.  
To view and scan for these channels you need to connect an external TV antenna to the ANT IN port via a COAX cable.
Sources
Who's watching whom? Camera-equipped TV can be hacked, says researcher
Using the Built-in Camera in Samsung F Series SMART TV
Why Samsung's QLED TV anti-glare technology suits our Australian homes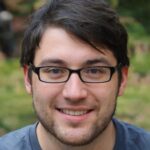 Robert Anderson
Robert Anderson, the founder of Tech Parasol, had a keen interest in tech from a very young age. He studied Electronic Engineering at University and then went on to become a Software Developer. He launched Tech Parasol in 2021 to share his knowledge with the aim of making tech easier to understand for everyone.