Are Insignia TVs Good For Gaming? (Check Before Buying!)
Disclosure: Tech Parasol is supported by its readers. When you purchase through links on our site, we may earn an affiliate commission. Thank you.
Insignia TVs have a large input lag even in "game mode" that won't suit serious gamers
The refresh rate on all Insignia TVs is 60Hz (non VRR)
deal for those with small budgets and want a 4K HDR TV for general use or casual gaming
Insignia TVs are a brand operated by the US retail giant Best Buy.  They offer excellent value for money, but are they any good for playing the latest games on?
Let's find out.
Here's what you need to know about Insignia TVs and gaming:
Insignia TVs have a large input lag that won't suit serious gamers but are okay for casual gaming.  They are an excellent choice for those wanting a featured-packed secondary 4K display but have a tight budget.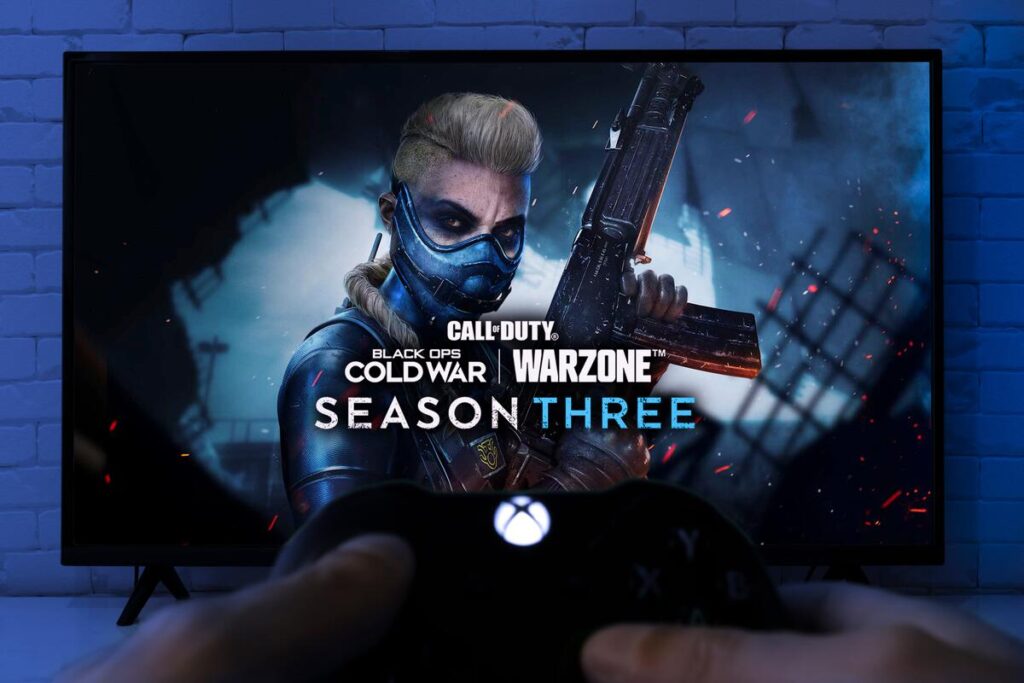 Is there any lag whilst playing a game?
The latest Insignia TVs have an input lag of 112.7ms in normal viewing mode.  In gaming mode this is 45 ms.  
The latest models include:
Fire TV Edition Insignia NS-55DF710NA21
Fire TV Edition Insignia NS-70DF710NA21
Fire TV Edition Insignia NS-43DF710NA21
The input lag of course depends on the model.  But generally, factors that affect input lag include:
Refresh rate
Resolution
HDR 
Color settings
Input lag is an important consideration for gamers.  It's defined as the time it takes from making an input to the result appearing on the screen.
An input lag of between 30 and 40ms is acceptable and anything less than 20ms is excellent.
What's the refresh rate on Insignia TVs?
All the TVs on insigniaproducts.com have a refresh rate of 60Hz.
Do Insignia TVs offer Variable Refresh Rates?
Insignia TVs don't have the Variable Refresh Rate feature.
Variable Refresh Rate allows the TV to vary its refresh rate to match the refresh rate of the input device's output.
This is particularly useful as it can help reduce stuttering and screen tearing.  
It can also help to reduce unwanted artefacts that can sometimes appear whilst gaming.
Do Insignia TVs have a game mode?
Yes, Insignia TVs do have a game mode.  This reduces the input lag to 45ms on the latest Fire TV Edition Insignia TVs.  
Gaming mode bypasses the video signal processors in the TV.  This helps to reduce the time it takes the TV to process the video input from your game.
The result is a reduction in picture quality.  But you get less lag from when the game console produces an image to the TV actually displaying it.
This can make a big difference in online or competitive games, where every millisecond counts.
Do people generally use Insignia TVs for gaming?
Insignia TVs aren't the best choice when it comes to gaming.  They have quite a high input lag and the refresh rate is 60Hz.
But if you're a casual gamer, then it's likely you won't notice the high input lag.  In which case, an Insignia TV would make a good choice.
Are Insignia TVs compatible with Playstation and XBox?
You can connect an Insignia TV to a games console via HDMI.
But the refresh rate on Insignia TVs is only 60Hz.  So you won't be able to take full performance advantage of games that run at 120 fps.  
This includes the latest titles on the Xbox Series X and the PS5.
So you will have to reduce the settings in these games to get the best results.
Can Insignia TVs be used as a computer monitor?
Insignia TVs can be used as a computer monitor by connecting it to a PC or laptop via a HDMI cable.
But to get the best performance you may wish to enable "game mode" on the TV.  
This will reduce the input lag that you may experience when using devices such as keyboards and mice.
Computer monitors in general are a better choice as they have lower input lag.  They also have higher refresh rates and faster response time than TVs.
Do Insignia TVs have a good picture quality?
Insignia TVs have okay picture quality and some sets have 4K resolution and HDR.  
The latest model even has a QLED display.
But Insignia TVs are a budget TV.  So, it's doubtful that they are able to compete with higher end TVs produced by Sony, Samsung and LG.
Features to look for in a gaming TV
If you're looking for a TV to play games on, here are the things you need to look out for:
Latency/Lag
Compared to computer monitors, TVs have quite a high input lag.  But you can get some good gaming TVs that have low latency.  A latency of 20ms or less is considered excellent.
If the input lag is too high, it can put you at a disadvantage, particularly if you are a competitive gamer.
Game mode
Game mode turns off the processing and background features.  This will give you the fastest response time and lowest input lag possible.
It's an essential feature particularly if you're a gamer.
Refresh rate
Many of the latest games run at 120 fps, so aim for a TV that matches this at 120Hz.
A higher refresh rate also results in smoother motion when playing games.
Having said that, for most casual gamers, a 60Hz TV will be fine.
Variable Refresh Rate
If the TV refresh rate isn't in-sync with the frames delivered by the game, then this can cause "screen-tearing".
This is when the top half of the screen displays one frame, and the second half displays the next frame.
This "tearing" becomes noticeable if you have a 60Hz TV and the game varies between 45fps and 60fps.
TVs with a Variable Refresh Rate (VRR) can help prevent this from happening.  It also helps to ensure that your gameplay is smooth and free of artefacts.
HDMI ports
Extra HDMI ports can mean that you don't need to keep unplugging your games console to plug in another device, like a Blu-ray player for example.
You should also consider getting a TV with HDMI 2.1 to match the latest generation of games consoles.  
HDMI 2.1 allows uncompressed 4K at 120 fps with HDR and even 8K resolution at 60 fps.
You also get Auto-Low Latency Mode (ALLM).  This allows the TV to switch over to "game mode" when you connect the console.
Finally, HDMI 2.1 also supports eARC which can decode higher quality sound such as Dolby Atmos and DTS:X.
If you have a sound system that also supports eARC, then a TV with eARC will give you the best possible audio.
Getting a TV with at least one of these ports will also make your TV more future proof.
High Dynamic Range (HDR)
When it comes to gaming, a TV with HDR will bring the following advantages:
More realistic and lifelike pictures with more detail, particularly in the shadowy areas of the picture.
More diverse contrast in darker gaming environments.
You don't have to adjust brightness levels between light and dark environments.
Resolution
When choosing a gaming TV, make sure it has 4K resolution.  Even current consoles such as the PS4 Pro and the XBox One X benefit from 4K.  
Despite some reliance on upscaling, 4K is going to be standard for next-gen consoles.  So it's worthwhile future proofing a little.
Most 4K TVs also come with HDR, which means you'll get richer and brighter colors.
Other things to think about
A couple of features that were introduced in some 2019 TVs are G-Sync and Free-Sync.  These result in a smoother image and less screen tearing.
Current consoles such as the XBox One X already support G-Sync, so it's likely next-gen consoles will support these features too.
What are the best Insignia TVs for gaming?
There are many Insignia TVs available to suit all budgets.  But if you're a serious gamer, then you should consider paying more for something higher-end.
But, if you're a casual gamer and don't care too much about input lag and high refresh rates then here are two options:
Insignia 55 inch Class F50 Series QLED 4K (NS-55F501NA22)
Quantum dot display for better color accuracy, larger color volume, and better vibrancy
Supports HDR10 and Dolby Vision 
Features DTS Virtual:X technology
Supports ​​HDMI eARC
Has 4 HDMI ports, all of which support auto low-latency mode (ALLM)
The downside of this TV is that it only has a 60 Hz refresh rate, and doesn't support HDR 10+.
Insignia 55 inch Class F30 Series Fire TV (NS-55F301NA22)
Features a 4K resolution screen with HDR10
It has DTS Studio Sound to create realistic and immersive audio
Supports HDMI ARC and HDMI eARC
Has Fire TV built-in
Very reasonably priced
In terms of weaknesses, it has a very high input lag, doesn't have a Variable Refresh Rate and only has 3 HDMI ports.
Sources
Insignia 55-Inch Class Fire TV Edition (NS-55DF710NA21) Review
The advantages of HDR in Gaming
Should you buy an Insignia TV? Are they any good?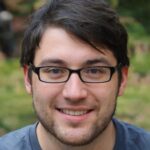 Robert Anderson
Robert Anderson, the founder of Tech Parasol, had a keen interest in tech from a very young age. He studied Electronic Engineering at University and then went on to become a Software Developer. He launched Tech Parasol in 2021 to share his knowledge with the aim of making tech easier to understand for everyone.