Are Smart TVs 4K? (Explained For Beginners)
Disclosure: Tech Parasol is supported by its readers. When you purchase through links on our site, we may earn an affiliate commission. Thank you.
Most new Smart TVs over 43 inches have a 4K resolution.
A Smart TV refers to a TV's ability to connect to the Internet and download and run apps.
The term "4K" refers to the resolution or the number of horizontal pixels on a television screen.
It's possible to buy "non-smart" 4K televisions.
If you're in the market for a new Smart TV or if you haven't looked into TVs for a while, you may be wondering whether all Smart TVs are 4K or not.
So in this article, we answer that very question, but without all the confusing jargon!
Here's whether Smart TVs are 4K:
Most new Smart TVs that are 43 inches or larger have a 4K resolution, though HD and full-HD Smart TVs are still available.  Smart TVs with a 4K resolution are becoming the standard with 4K content becoming more widely available.
Now that we're clear on that, let's go into a bit more detail on what the terms "Smart TV" and "4K" really mean.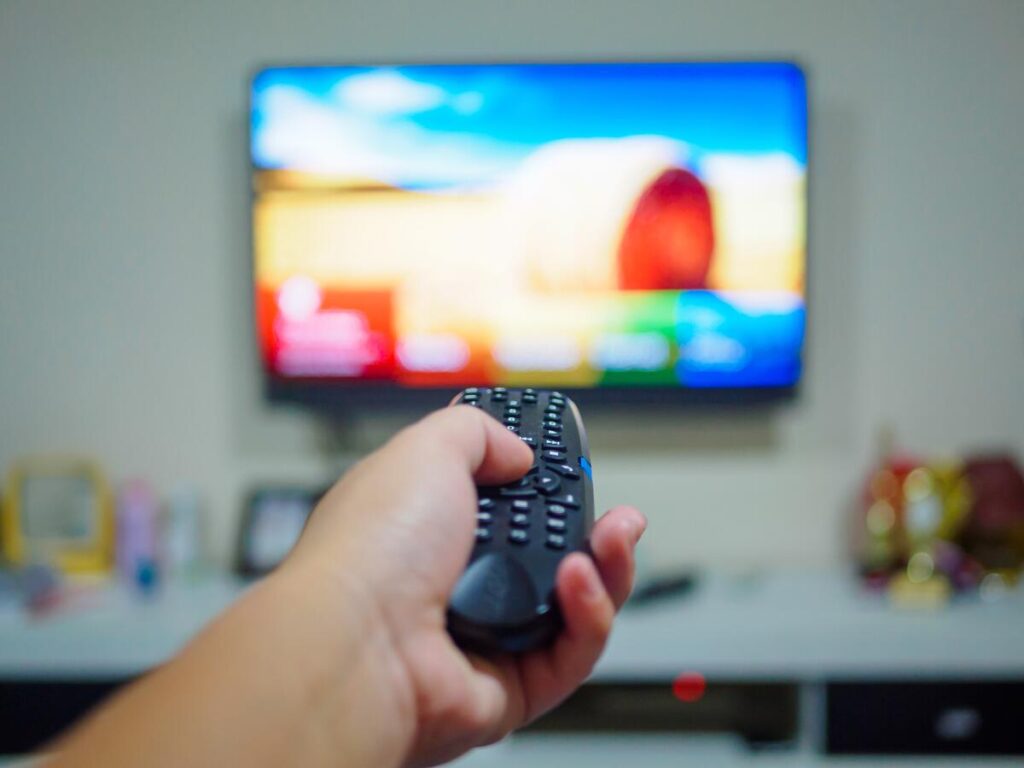 Difference between a Smart TV and 4K
Although the words "4K" and "Smart TV" often end up in the same sentence, they aren't the same.
A television is only "smart" if it has the ability to connect to the Internet and allows you to download "apps".
Apps are small applications (software) that you can download onto a Smart TV to extend its functionality.
Apps exist for streaming movies, playing games, listening to movies or browsing through Facebook.
The word "4K" means something completely different.  It is what we call the resolution of the TV.
A picture on a TV screen is made up of thousands of tiny pixels.  The number of these pixels determine the resolution of the TV.
In a 4K TV, there are approximately 4,000 pixels horizontally across the screen.
I say approximately because there are actually 3,840 pixels across and 2,160 pixels down to make a total of 8,294,400 pixels!
How to tell if a Smart TV is 4K
The best way to tell if your Smart TV is 4K is to look in the manual for the words "4K".  But, it may also be written as "Ultra-HD" or "UHD".  
But really these are just marketing terms and are different ways of saying the same thing. 
These days however, if you're looking at a new TV that is 43 inches or larger, then it will likely have a 4K resolution as standard.
And any TV that is over 50 inches, is almost guaranteed to be at least 4K.  
In fact, you may have a hard time finding a TV of that size that doesn't have a 4K resolution!
Do you need a Smart TV for 4K?
In short, no.  It is possible to get a 4K TV that isn't Smart.  But there's less choice.
Many non-smart TVs have a resolution that's less than 4K (full-HD or less) and there are few screen sizes available.
The most common non-smart TVs are offered by brands you are unlikely to have heard of like Sceptre, Supersonic and Caixun.
And although some of the well known brands offer non-smart TVs, they won't be the flagship models.
So what do you get with a non-smart TV?
Well you get the display itself, audio and a TV tuner so you connect up your cable TV and watch Over-The-Air channels.
This can make the whole TV watching experience much simpler.  
It will also give you that extra peace of mind knowing that your viewing habits aren't being tracked by the manufacturers.  
You'll also be free of the ads that you might see on a Smart TV interface, like in the menus for example.
But there are drawbacks to not having a Smart TV.
For example, you won't get features like voice control and the ability to control your TV with a smartphone if you lose the remote.
Also, any feature that requires connection to the Internet such as streaming, you won't have access to on a non-smart TV.
But you still have the option of converting a non-smart TV into a smart TV if you wish by connecting a streaming stick such as the Amazon Firestick.
But if it's privacy that you're worried about, you can get away from all the tracking by simply disconnecting a Smart TV from the Internet.
Should I get a 4K Smart TV or full-HD or 8K?
If your budget allows for it, you should opt for a 4K Smart TV, rather than a full-HD or even an 8K model.
So what do 4K TVs have to offer?
Well, 4K TVs have four times the number of pixels compared with a full-HD model.  This means that images appear richer and more lifelike.  
Smaller objects will appear more detailed and text will be sharper and easier to read.
You can also sit at a closer distance to the TV without the picture appearing pixelated.
Ultra HD content is also becoming more mainstream, with YouTube, Netflix and Amazon Video all offering 4K content.  
Ultra HD Blu-ray discs are also becoming more common and we might even see 4K content being delivered Over The Air in the near future.
So if you want to futureproof your TV investment, then 4K is the way to go.
But what about 8K, I hear you ask?
Well 8K TVs are already here, but I don't advise getting one.  Not just yet anyway.
They're very expensive and 8K content isn't available yet, so you'll just end up paying extra for upscaled 4K content.
Are 4K Smart TVs more expensive?
As you might expect, 4K Smart TVs are more expensive than full-HD models of the same size.  But they are considerably cheaper than 8K models.
But 4K Smart TVs are becoming the norm now and you can pick up an Insignia 4K TV now for less than $300!
Recommended 4K Smart TVs
Here are some 4K Smart TVs that I recommend, for all budgets.
LG C1 OLED – Best high-end OLED 4K Smart TV
The LG C1 OLED, is one of the best TVs money can buy at the moment.
The LG C1 has a fantastic 4K/HDR picture due to the near-infinite contrast between the darkest blacks and lightest whites.
Has a ton of gaming features but is excellent for most uses.
Has a 120Hz panel with four HDMI 2.1 inputs.
Has a near-instant response time for fast moving games, movies and sports.
Has a very low input lag for gaming or for use as a computer monitor.
Sony X90J 4K TV – Best midrange 4K Smart TV
The Sony X90J is a great TV for those with a decent budget but don't want to shell out for an expensive high-end OLED.
The Sony X90J has a 4K resolution 120Hz panel that delivers excellent picture quality.
Contrast ratio is excellent due to the on-board VA-type panel.  So best for watching movies and HDR content.
Upscales lower resolution content well, so it's also good for watching TV shows or sports.
Great choice for gaming with two HDMI 2.1 ports, Variable Refresh Rate and ALLM which turns on games mode automatically when connecting a console.
Has great reflection handling and can get very bright to help fight glare in bright rooms.
Hisense U6G – Best budget 4K Smart TV
The Hisense U6G performs great in light and dark rooms, particularly when watching HDR content.  It's very affordable and should please most users.
Supports all HDR formats.
Out of the box, the U6G performs well in dark rooms thanks to its VA panel which has a high native contrast ratio.
The U6G has a decent full-array dimming feature which improves picture quality in dark scenes and has minimal blooming around bright objects.
Although it has a great response time and low input lag, it lacks gaming features like HDMI 2.1, Variable Refresh Rate (VRR) and eARC.
The U6G has narrow viewing angles, so isn't the best for watching content in wide seating areas or with a large group of people.
It comes with Android TV and has a huge selection of streaming apps.
Has four HDMI 2.0 ports for connecting a variety of devices and has support for HDMI ARC.
Sources
How to buy a dumb TV — and why you'd want to
Sony X90J Review (XR50X90J, XR55X90J, XR65X90J, XR75X90J)
Best 4K TV 2021: the top Ultra HD TVs worth buying this year
Sony X90J Review (XR50X90J, XR55X90J, XR65X90J, XR75X90J)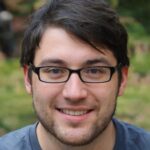 Robert Anderson
Robert Anderson, the founder of Tech Parasol, had a keen interest in tech from a very young age. He studied Electronic Engineering at University and then went on to become a Software Developer. He launched Tech Parasol in 2021 to share his knowledge with the aim of making tech easier to understand for everyone.