Smart TVs And Dongles: 17 Answers (For Beginners)
Disclosure: Tech Parasol is supported by its readers. When you purchase through links on our site, we may earn an affiliate commission. Thank you.
Smart TV dongles are amazing devices that can bring even the most basic and outdated TV into the 21st century.
But what are they exactly and do you actually need one?  Well those questions, and more, will be answered in this post.
Let's get to it.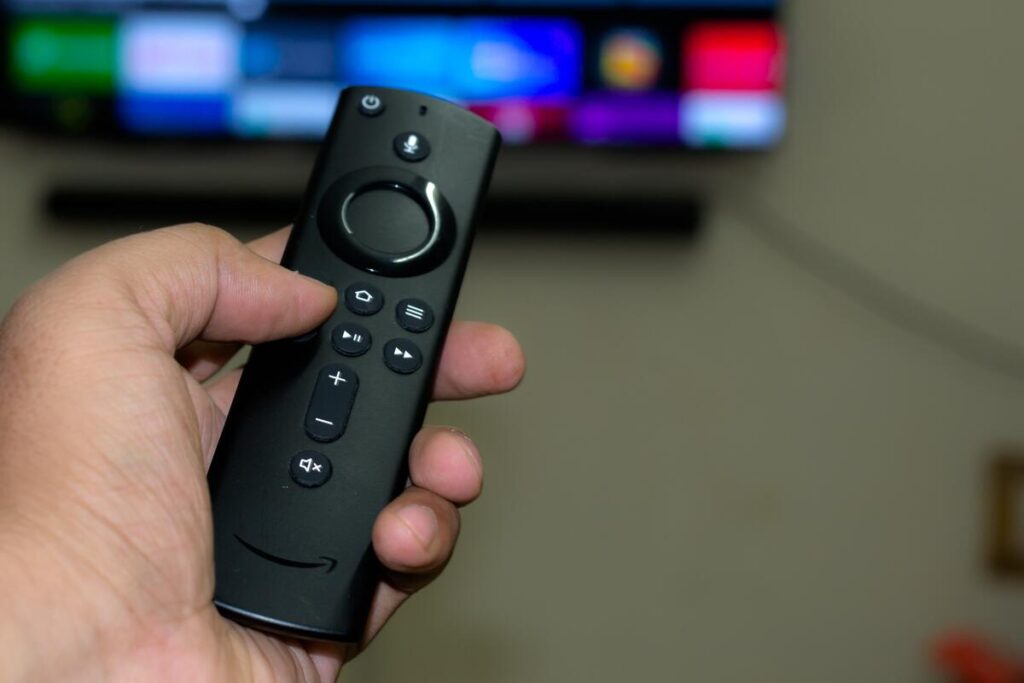 What is a Smart TV Dongle?
A Smart TV dongle is a small computerized device that connects to a Smart TV and extends its capabilities.
There are many Smart TV dongles available but they all have one thing in common and that is to provide an alternative Smart TV interface.
If you currently use your Smart TV to download apps, stream movies or even play games, then a Smart TV dongle will provide you with these same capabilities and possibly more.  
Depending on your make and model of your TV, of course.
Do you need a dongle for a Smart TV?
If you have a Smart TV already, you do not need a dongle.  But it may be worth investing in one depending on the make and model of your Smart TV.
Some Smart TVs come with excellent interfaces with extensive capabilities.  
Examples of these TVs are those that come with the Android Operating System built-in.
LG TVs also provide a great interface, which is powered by LG's own WebOS Operating System.
But not all Smart TV interfaces are amazing.  
I have a couple of Sony Bravia TVs and I find the interface to be quite clunky, although it is usable.
I now use a Firestick TV dongle on both TVs for this reason.
So Smart TV dongles can greatly improve the User Experience of your Smart TV regardless of the make and model.
How does a Smart TV dongle work?
Smart TV dongles work by extending the capabilities and functionality of a Smart TV.
Smart TV dongles often come in the form of a small stick that has its own hardware built into it.  
You can think of them as a mini computer, but their interfaces and capabilities are more akin to that of a Smartphone.
You simply connect the dongle to your TV, usually via a HDMI port, connect up the power cable, and away you go.
Smart TV dongles have WiFi built into them, so once they're plugged in, you'll have to go through a set up process on screen.  
This will prompt you to enter your WiFi password at some point so that it can connect to the Internet.
Once connected, you can start streaming content or downloading apps.
How do you connect a dongle to a Smart TV?
To connect a dongle to a Smart TV:
Take the small end of the power cord and connect it to the micro-USB port on the device.
Plug the power adapter plug into a free mains outlet.
Plug one end of a HDMI cable into the device and connect the other end into a spare HDMI port on the back of the TV.
If the device comes with a USB cable and mains plug, then you should power the device by connecting the mains plug to an outlet.
If you just use the USB cable to power the device, it may not function correctly or the performance of the device may suffer.
That being said, some Roku devices, like the Roku Express 4K Plus, can be powered using a USB cable.
What can you use instead of a Smart TV dongle?
Other, than using the Smart TV interface that comes with the TV or a Smart TV dongle you can either:
Watch over-the-air (OTA) TV channels by connecting an aerial to your TV.  The new NextGen (ATSC 3.0) broadcasting standard, will enable you to receive 4K HDR pictures "Over the Air".
Watch cable TV by connecting a cable box to your TV.
Watch satellite TV by connecting a satellite dish to your TV via a decoder.
If you don't want to connect a streaming stick then your other choices include devices such as (but not limited to) the Firecube, an Android TV box or an Nvidia Shield.
Though I would still consider these to be dongles as they still connect to your TV and extend its functionality.
If you're feeling adventurous, and you're tech-savvy you could turn a Raspberry Pi into a streaming device.  
But a Raspberry Pi is just a computer with a HDMI port and some USB ports and that's all you get.  
So you'd have to set everything up yourself.
Do dongles work on all Smart TVs?
Smart TV dongles work with all Smart TVs as long as the TV has at least one HDMI port.
I'm not aware of any Smart TVs that don't have at least one HDMI port.
Does a Samsung Smart TV need a dongle?
Samsung Smart TVs do not need a Smart TV dongle to be connected.
Samsung TVs have their own Smart TV interface powered by the Tizen Operating System which allows you to download apps, stream movies, browse the Internet and more.
Samsung Smart TVs also do not require a WiFi dongle to be connected since they already have built-in WiFi adapters.
Is it better to use a dongle with a Smart TV?
It's better to use a dongle with a Smart TV if the Smart TV interface has a bad user experience.
For example, I much prefer the user experience provided by the Firestick than the interface that's included natively on my Sony Bravia TVs, which can be a bit clunky and slow to respond.
How much are Smart TV dongles?
Smart TV dongles range from about $25 for a 3rd Gen Firestick right the way up to around $170 for Apple TV.
You can pick up an Amazon Fire TV Stick 4K for around $30 whereas the Chromecast With Google TV is around the $50 mark at the time of writing.
Do you need WiFi for a Smart TV dongle?
Smart TVs don't need WiFi to function, but the individual apps will need WiFi to connect to the Internet so that they can stream content and receive updates.
Is a Firestick the same as a dongle?
A Firestick is classed as a dongle because it extends the functionality of the TV that it's connected to.
But a Firestick is not the same as a WiFi dongle.  
WiFi dongles, once plugged in (usually via USB), enable that device to connect to a WiFi network.
Some WiFi dongles connect to the Internet via a mobile signal and then broadcast that signal as a WiFi signal enabling other devices to get online.
Can you connect a dongle to a non Smart TV?
A Smart TV dongle can be connected to a non-smart TV as long as it has a HDMI port to connect it to.
In fact, by connecting a Smart TV dongle, you can extend the functionality of the non-smart TV so that it has all the features that come natively installed on a Smart TV. 
This is also the perfect way to connect an old TV to the Internet and turn it into a Smart TV!
Can you watch Netflix using a dongle?
Most Smart TV dongles come with the Netflix app pre-installed, so you can watch your favorite Netflix shows via a dongle.
Does a Smart TV dongle need charging?
Smart TV dongles don't require charging but most require a mains power adapter to be connected to them at all times.
HDMI ports don't supply enough voltage (5V max) or current to be able to power the Smart TV dongle.
But some dongles can be powered by connecting a USB cable between the device and a USB port of the back of the TV.
Can you record on a Smart TV dongle?
It's possible to record on the Firestick, Chromecast and Apple TV dongles via third-party apps.
But Roku streaming sticks don't have any built-in storage to store downloads or recordings directly on the device.
Do WiFi dongles work on Smart TVs?
WiFi dongles don't generally work with Smart TVs because they don't have the required driver software installed to enable the TV to talk to the WiFi dongle.
But Smart TVs don't need WiFi dongles because they already have WiFi adapters built into them to enable them to connect to the Internet.
If your Smart TV doesn't have a WiFi adapter built-in (unlikely, but possible) you can connect it to the Internet via the built-in ethernet port.
What are the best Smart TV dongles?
If you sold on the idea of getting a Smart TV dongle, then here are three great options for you:
Amazon Fire TV Stick 4K
The Amazon Fire TV Stick is one that I personally own and it's a great option.  
The Firestick comes with a modified version of Android and is heavily geared around Amazon content.
This is great if you're an Amazon Prime member as you get access to a bunch of Amazon Prime movies and TV shows.
But even if you're not a Prime member, you can still stream shows and movies on Netflix, BBC iPlayer, YouTube and many more.
The Amazon 4K Firestick comes with Alexa built-in, and allows for streaming in 4K HDR (both HDR10 and Dolby Vision are supported).
Overall, it's very easy to use and setup and has good performance.  
It also connects flawlessly to external equipment such as a soundbar.
Chromecast with Google TV
Google's latest offering is a Chromecast but with Google TV built-in.  
So this allows you to cast almost anything from your Android smartphone or tablet, like you would expect from a Chromecast, but this device is much more than just that.
It comes bundled with Google TV which is built on top of the Android TV platform.  
This allows you to stream movies and TV shows from almost any provider.
Because it's built on top of Android TV, it also comes with the Google Playstore.  
So you get access to all the apps on there and Google Play movies and TV.
You can also save movies and TV shows to a watchlist and this syncs up with Google Search, so you can watch the things you have saved on another device.
Like the Firestick, it supports 4K streaming and supports HDR10 and Dolby Vision HDR formats.
Finally, you can control other devices using the built-in IR blaster and the built-in Google Assistant will allow voice commands via the remote so you can jump straight to a particular app, movie or TV show.
Roku Express 4K Plus
The Roku Express 4K is great for those that want a simple and easy to use interface that is also capable of streaming 4K HDR content.
It's also cheaper than many of it's rivals such as the two streamers that I mentioned above.
The device can be powered directly from a USB port, comes bundled with an optional ethernet adapter and will allow you to stream anything from Netflix and Disney Plus to Apple TV Plus and YouTube TV.
The remote is a "point anywhere" remote so you can literally point the remote anywhere and it will work, which is pretty handy.
There's also dedicated buttons for Apple TV Plus, Netflix, Disney Plus and Hulu.
The only downside to this device is that it doesn't support Dolby Vision, but this shouldn't be a problem for most people.  
On the plus side, Dolby Atmos is supported on certain apps and if you have the right sound system.
Overall, if you want a super simple Smart TV interface that's very affordable then look no further.
But if you want cutting edge technology, a nice looking interface and Dolby Vision, then you should consider the Amazon or Google option.
Sources
Can I download or record movies and TV shows? | Roku
Roku Express 4K Plus review: The new go-to Roku – CNET
The Best Media Streaming Devices for 2022 | PCMag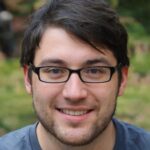 Robert Anderson
Robert Anderson, the founder of Tech Parasol, had a keen interest in tech from a very young age. He studied Electronic Engineering at University and then went on to become a Software Developer. He launched Tech Parasol in 2021 to share his knowledge with the aim of making tech easier to understand for everyone.