Are Laptops Easy (Or Hard) To Use? (Explained For Beginners)
By Robert Anderson •  10 min read • 
Laptops
Disclosure: Tech Parasol is supported by its readers. When you purchase through links on our site, we may earn an affiliate commission. Thank you.
Laptops can be easy to use if you are reasonably comfortable with technology.
Chromebooks are the easiest and simplest laptop to use.
Laptops are much more capable but harder to use than a tablet.
Laptops are extremely versatile and they can do almost anything from sending a simple email through to full blown video editing and everything in between.
But this versatility can be overwhelming to some people.
So in this post we'll help you assess whether getting a laptop is the right thing for you. 
It may be that you can do what you want on a tablet instead, which you might find simpler.
So, are laptops easy or hard to use?
Laptops are easy to use if you are reasonably comfortable with technology.  Less tech savvy users will find a Google Chromebook or even a tablet easier to use than a Windows or MacOS based laptop.
Let's now dive a little deeper into the details.  
We'll take a look at how hard laptops are to set up and how difficult they are to use compared to a tablet.
Let's get to it.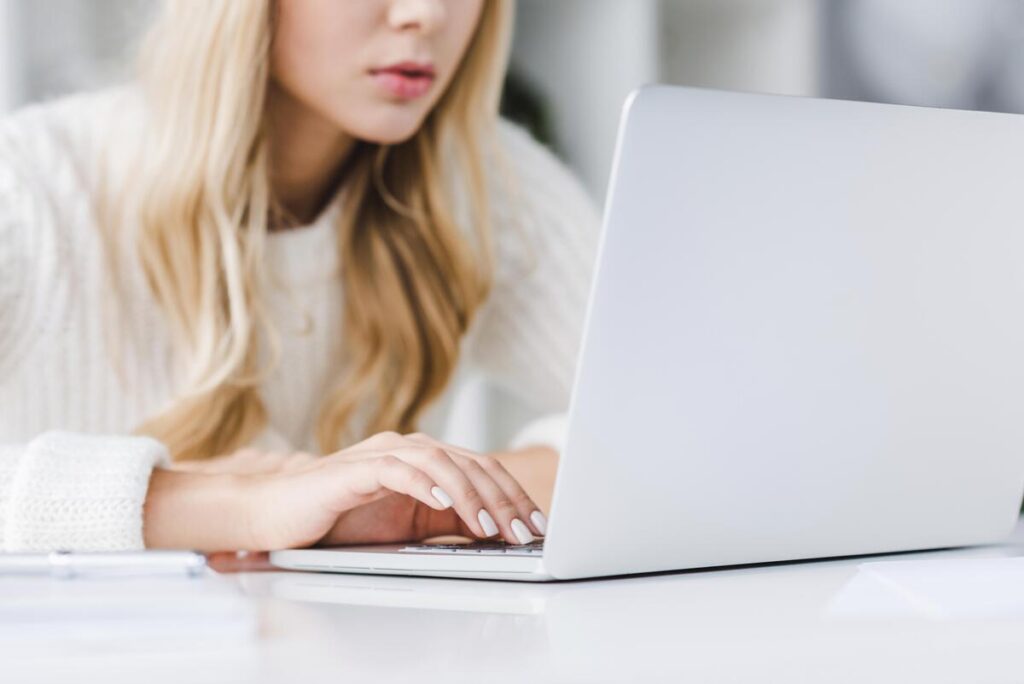 How hard are laptops to use?
If you like technology, and are not phased by it and are comfortable using a Smartphone or a Smart TV, then you should find it relatively easy to get to grips with using a laptop.
But if the thought of having to learn a new gadget fills you with dread and technology just isn't your thing, then you might find a laptop difficult to learn.  
Especially if you haven't used one before.
Of course, a laptop can do as much or as little as you like.  
But if you're only using it to send the occasional email or browse the web, then they are very straightforward to use.
But if you need to do things like installing a printer, upgrading the Operating System or uploading pictures from a camera then things can get a little more tricky.
So if you've never used a laptop or any kind of computer before, you will probably need someone to at least show you the basics.
How difficult are laptops to set up for a beginner?
For complete beginners who have never used a laptop or a computer before, they can be a bit of a challenge to set up.
But the process of setting up a laptop has certainly gotten easier over the years.
If you're able to follow a set of instructions that are presented to you on the screen, setting up a brand new laptop that you get from a store is relatively straightforward.
Here's a summary of the process to expect when setting up a Windows laptop.
Before you begin, have your WiFi network name and password handy to ensure the process goes as smoothly as possible. 
You'll also want to plug in the new laptop so that the battery doesn't run out during the setup process.
Windows setup process
Once you have the laptop plugged in, turn the laptop on for the first time.
You will then be guided through a setup process and it will ask you various things along the way.
These include:
Selecting your correct region (where you live, UK, US etc).
Selecting keyboard layout (it's different depending on the country you live in).
Connecting the laptop up to a WiFi network (make sure you have your WiFi network name and password handy).
Accepting license agreement.
Creating a user account by inputting a name and password.
Choosing optional extras such as:

Enabling activity history
Digital assistant
Speech recognition
Location tracking
Device tracking
Once you've been through the setup process and answered the questions, you're good to go.  
You can surf the Internet, send emails and do whatever you like.
If you want to get an idea for what the whole setup process looks like, here's a great YouTube video that shows it to you step-by-step:
Here's a summary of the process to expect when setting up a MacOS (Macbook Air/Pro) based laptop.
Mac setup process
Assuming the Mac is plugged in, go ahead and lift up the screen.  The Mac will turn on when you do this.
And similar to Windows, you'll be guided through a setup process by answering a series of questions.
So you'll be asked to set things like the following:
Selecting the language.
Selecting your country/region.
Enabling accessibility features.
Connecting the laptop up to a WiFi network (make sure you have your WiFi network name and password handy).
Optionally use the migration assistant to move your files from an existing laptop.
Signing in with an AppleId.  If you don't have one, you'll be asked to create one.
Creating a user account by inputting a username and password.
Once you've done the above, you can then select 'Express Set Up' which will give you the default options for the remainder of the set up process.
Optionally, you customize settings which allows you further configure your laptop.
To see what this setup process actually looks like on a Mac and to know what to expect, here's a great video that shows you setting up a Mac from scratch:
Chromebook setup process
Setting up a Chromebook is very straightwared and in my opinion, easier than both Windows and Mac.
But before going through steps, make sure you have your Google account email and password handy.  
If you don't have one, you can create one at 'https://accounts.google.com/signup'.
Again, you'll have to go through a setup process where it asks you a bunch of questions.
As you go through the process, you'll be asked to:
Connect to your WiFi network.
Sign in to the Chromebook.  The account you're signing into is your Google account that you use with Gmail etc.
Install apps from other devices.  Because it's a Chromebook, apps are downloaded from the Google Play Store.  If you have an Android phone and use the same account, the same apps will be downloaded to the Chromebook.
Setting up Google Assistant.
Optionally connecting to an Android phone.
If you want a full run through of the Chromebook installation process, check out the step-by-step video below:
If you're feeling daunted after reading what's involved with the setup process for a laptop (you're not alone on this by the way), you can always ask in the store for help.  
Many places will do this for you and tell you everything you need to know to get started.
If you're buying a Mac laptop such as a Macbook Air or Macbook Pro from an Apple Store, they'll be more than happy to help you set up your laptop for the first time.
When I bought my Macbook, I certainly found them to be very obliging.
Is it easy to install things onto a laptop?
It can be easy to install applications on a laptop but the process differs depending on the laptop's Operating System.  I.e. whether it's Windows, ChromeOS or MacOS.
Here's a quick run down of the process in each Operating System:
Windows
Installing applications and games in Windows is best done through the Microsoft Store.
This can be accessed by clicking the 'Start' button and selecting 'Microsoft Store' from the list of apps.
You can then select apps that interest you and proceed to install them.
You can install programs from outside the 'Microsoft Store' by first downloading the setup app and going through the app's installation process.
For security, it's important that you only install programs from reputable sources.
MacOS
On MacOS, apps are installed through Apple's App Store.
The App Store can be accessed by pressing 'CMD' + 'Space bar' and typing 'App Store'.
Alternatively, it can be reached by pressing 'Launchpad' in the menu bar and selecting 'App Store'.
Like Windows, you can install 3rd party apps onto a Macbook without going via the app store.
When you have downloaded the app, it goes into the downloads folder and you can double click it and go through the install process.
ChromeOS
Apps on a Chromebook are very easy to install and you will already be familiar with the process if you own an Android Smartphone.
Apps are downloaded via the Google Play Store.
You can open the Play Store from the launcher, select the app you want and press 'install'.
The app will then be installed to the Chromebook automatically.
Are laptops easier than a tablet to use?
In short, no, tablets are far less complex than laptops and easier to use.
Laptops can of course do a lot more than tablets, but the extra functionality provided by a laptop can be confusing to some people.
If you're not tech savvy and slightly afraid of technology, a tablet may be better suited to you.
But of course, it depends what you want to use a laptop for.
If you want to send emails, browse the Internet, do a little facetime and order the odd thing from Amazon, then you can do all that using an iPad or Android tablet.
But if you type a lot and want to use a word processor like Google Docs or Microsoft Word or use spreadsheets, then a laptop would be a better choice.
If you like the idea of having a laptop perhaps because they have a full keyboard, then a Chromebook could be a good half-way house.
If you're familiar with the Android ecosystem, like if your phone is Android for example, then you will quickly get to grips with a Chromebook.
What's the easiest laptop to use? (Windows vs Mac vs Chromebook)
The easier laptop to use is a Chromebook.  They're much simpler than Windows and Mac laptops, optimized and very secure.
ChromeOS is a very lightweight Operating System, much more so than Windows or MacOS.  
But at the same time, it's really just a platform that centers around Chrome and other web-based applications such as Google Docs and Google Sheets.
All updates happen behind the scenes and Google handles all the security for you.  
Plus any apps that you install, must come from the Google Playstore.
Third-party apps can't be installed.  This can be annoying to some people, but can make life simpler for others.
Are laptops recommended for seniors?
Whilst some senior citizens may have a challenge in using a laptop, many seniors could easily get to grips with a laptop once they are shown the basics.
Laptops also benefit from having larger screens than a tablet and the speakers on a laptop are louder too.
This can benefit those that are hard of hearing.
That being said, many people, including seniors, may be better suited to a tablet.  
Tablets come in large sizes these days and are much simpler and easier to get the hang of.  And that means fewer things to go wrong!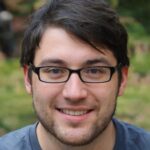 Robert Anderson
Robert Anderson, the founder of Tech Parasol, had a keen interest in tech from a very young age. He studied Electronic Engineering at University and then went on to become a Software Developer. He launched Tech Parasol in 2021 to share his knowledge with the aim of making tech easier to understand for everyone.