Do Laptops Have IMEI Numbers? (Explained!)
By Robert Anderson •  7 min read • 
Laptops
Disclosure: Tech Parasol is supported by its readers. When you purchase through links on our site, we may earn an affiliate commission. Thank you.
Only LTE laptops have IMEI numbers.
Missing or stolen laptops can be tracked using software built into the Operating System or 3rd-party software.
International Mobile Equipment Identity (IMEI) numbers are used to uniquely identify mobile phones.  But do laptops have them too?
Well that's what you're about to find out in this article.
Here's the short answer:
LTE laptops have IMEI numbers because they can accept SIM cards and can connect to a mobile network.  Most laptops don't have this feature and therefore don't have an IMEI number. 
In the next section, we take a quick look at what IMEI numbers are before looking at IMEI numbers in relation to laptops.
Let's get to it.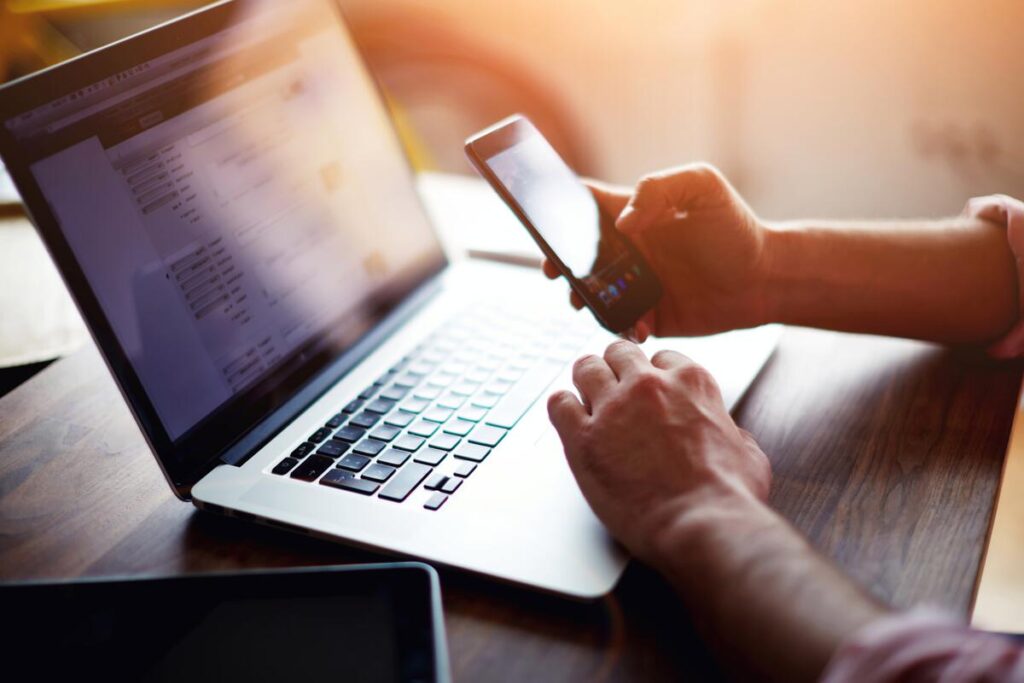 What are IMEI numbers?
IMEI stands for International Mobile Equipment Identity (IMEI).  It's a number that uniquely identifies a device on a mobile network.
It's 15-digits long and every GSM phone has one.  
It's like a fingerprint of your phone and it can be useful if you ever lose it or have it stolen.
With your phone's IMEI number in hand, you can contact your carrier and have the phone blacklisted.
This means that the phone won't be able to connect to that network again.  
The phone won't be able to make or receive phone calls even if the SIM card is swapped.
Carriers can also share the IMEI number with other carriers and have them blacklist it too.
Now that we know what IMEI numbers are, we can take a look at whether or not they apply to laptops.
Laptops and IMEI numbers
Some laptops have built-in Wireless Wide Area Network (WWAN) modules and will therefore have an IMEI number.
But they don't come as standard.  Usually you have to add it as an option when you're buying the laptop.
Laptops that have this capability are known as 'LTE Laptops".  The LTE bit stands for 'Long-Term Evolution'.
Being LTE-enabled, means that your laptop can connect to mobile networks and use your mobile data to access the Internet.
LTE laptops allow you to insert a SIM card just like you would with a Smartphone.
This can come in handy if you're traveling and don't always have access to a stable Internet connection.
It also saves you from having to connect to a mobile hotspot with your laptop every time you want to access the Internet.
Can an IMEI number be used to find a lost or stolen laptop?
An IMEI number can be used by manufacturers and mobile networks to help track a lost or stolen device if it makes a connection to a mobile network.
But IMEI numbers are most useful in blacklisting the device with one or more networks.  
Blacklisting the device means that the laptop won't be able to connect to that mobile network, even with a different SIM card.  
But a laptop will still be able to connect to the Internet via WiFi.
Can you track a laptop without an IMEI number?
There are ways to track a laptop if you happen to have lost it or unfortunate enough to have had it stolen.
But tracking needs to have been set up prior to losing it or before it was stolen.
Assuming that you still have your laptop to hand, here are your options, depending on your type of laptop:
Windows laptop
On Windows laptops, there's a utility provided by Microsoft called 'Find My Device'.
To access it, hit the 'Start' button, type 'settings' and press 'enter'.
In the 'settings' window that pops up, find the section on the left that says 'Update & Security' and select 'Find My Device'.
There's a toggle switch where you can turn tracking on or off.
One you have it turned on, there's a link to a Microsoft Account page (account.microsoft.com).
On the accounts page, you can select the device you wish to locate and see the last known location of your laptop on the map,
Mac laptop
The tracking feature on Mac laptops is called 'Find My Mac'.
First head over to 'System Preferences' and go to the iCloud icon (you may have to sign-in first).
You then need to look for the 'Find My Mac' option and make sure the tick next to it is checked.
Then, to locate your Mac, sign in to iCloud.com/find, then click 'All Devices'.
You can then click on your device to find its location on the map.
Alternative tracking software
Another way to track down your laptop is to install some tracking software.
This software allows you to either wipe sensitive data that might be on the laptop or track down the laptop's location so you can retrieve it.
Some tracking software can also help you provide evidence to the police.
Here's some options:
Lojack
Lojack is very easy to install and actually locks itself into your laptop's BIOS.  So even if a factory reset is performed and the hard drive is wiped, the software is still able to function.
Once you've been through the installation process, you then create an account on the LoJack website.
There are then four tabs to choose from.  These are:
Locate – helps pinpoint the location of your laptop using GPS, WiFi and its IP address.
Lock – removely locks the device and prevents unauthorized access to data.
Delete – remotely deletes sensitive files on your hard disk.
Recover – helps to retrieve your device using the Lojack Investigations Team.
Prey
Prey is open-source and completely free.  It also rivals many paid tracking solutions.
The web interface is intuitive and easy to use and when you first install it, you configure it to either send location reports to your email or via the control panel.
In addition to being able to track your laptop, you can also lock and prevent access.  
The software can even take a photo of the thief using the front and rear camera on a laptop (when available).
You can also get a screenshot showing what the perpetrator was up to which can help provide important evidence to the police.
How to find the IMEI number on a laptop
You can find the IMEI number via your laptop's Operating System.  Here's the instructions for Windows:
Windows
Press the 'Windows' key on your keyboard and then go to:
Settings -> Network & Internet -> Cellular -> Advanced Options.
You should then see the IMEI number in the 'properties' section.
MacOS
Macbook Air and Macbook Pro laptops don't have IMEI numbers as they don't have WWAN modules built-in.
The next best thing is the serial number which can be provided to police to help them track down the laptop.
Here are some ways to find the serial number of your mac:
Select the 'Apple Menu' then go to 'About This Mac'.  There you will see the serial number.
Use the 'System Information' app.
On the product or packaging.
Log in to appleid.apple.com, click on 'Devices' and select your device.
On the purchase receipt.
On the Apple Store service confirmation email.
How to find the IMEI number of a lost laptop?
If you have lost your laptop, the IMEI number may be on the laptop's original packaging.  Alternatively, you can try contacting your carrier.
Can the IMEI number be changed on a laptop?
An IMEI number is unique and tied to the hardware of a device and therefore cannot be changed.
Sources
Laptop tracking software: 8 apps to track your lost or stolen PC | TechRadar
What is IMEI and why should you care? – Android Authority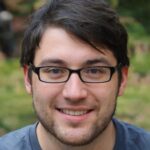 Robert Anderson
Robert Anderson, the founder of Tech Parasol, had a keen interest in tech from a very young age. He studied Electronic Engineering at University and then went on to become a Software Developer. He launched Tech Parasol in 2021 to share his knowledge with the aim of making tech easier to understand for everyone.