Onn Smart TVs | 27 Things You Should Know
Disclosure: Tech Parasol is supported by its readers. When you purchase through links on our site, we may earn an affiliate commission. Thank you.
Onn is Walmart's own brand which they use for a variety of consumer electronics including TVs, headphones, speakers, wall mounts, tablets, and even printer ink.
Similar to Best Buy's low-cost Insignia brand, Onn TVs are being targeted at customers looking to buy a TV at bargain prices.
But before you go out and buy an Onn TV, make sure you read this post all the way to the end.  It provides the answers to some common questions people have around these budget friendly TVs.
Some of the answers have been kindly provided by a very patient live chat assistant over at onntvsupport.com.
Let's get to it.
Here's what you need to know about Onn TVs:
Onn TVs are a brand of budget-level Smart TVs owned and sold by Walmart.  Although they are basic and lack certain features such as bluetooth and gaming features, they do come with the easy to use Roku OS, have good customer reviews and are perfect for a second or third room in the house.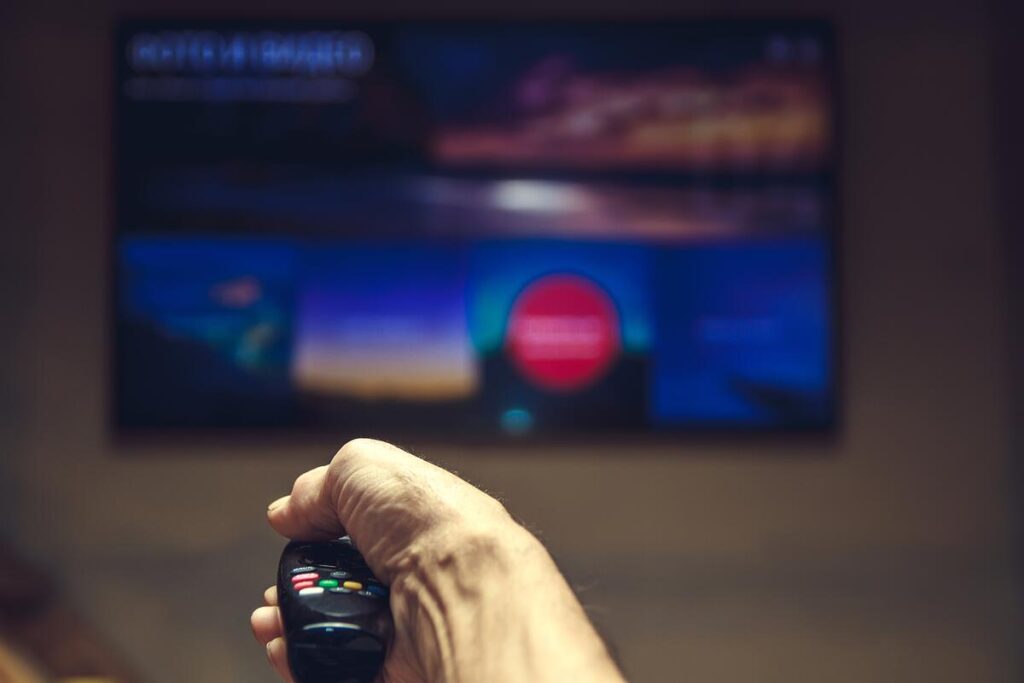 Are Onn TVs good?
For the price, Onn TVs are good if you just want a basic Roku Smart TV without the bells and whistles that a more expensive TV may provide.
But if you're looking for a TV with great picture and sound quality, then you should consider alternatives such as the TCL 3 or 3 series.
Although the reviews of Onn TVs on consumerreports.org and tomsguide.com aren't great, the reviews on the Walmart.com website are good and many people are happy with these TVs.
For example, the Onnn 50" Class 4K UHD (2160P) LED TV has an average of 4.3 stars out of 5 on the Walmart.com website with a total of 2452 reviews at the time of writing.
This particular TV also received a lot of five-star reviews – 1696 out of 2452 reviews to be precise (at the time of writing).  
This works out at approximately 69%.
Many users said that they were happy with the picture quality given the price point.  
They are also happy with what the Roku platform has to offer.
There are of course some negative reviews as you'd expect with all products.  
A couple of users have mentioned that their Onn TV had a black screen after 12 months and one user reported a green line appearing across the screen.
Others mentioned that the audio wasn't great and that they had to get a soundbar.  
But, getting a soundbar to go with your TV is something I would recommend regardless of brand or price.
The speakers on most TVs aren't generally known for their sound quality due to their limited size. 
Are all Onn TVs smart?
All Onn TVs are Smart TVs and come with Roku's easy to use Smart TV platform.
Roku has a wide variety of Smart TV apps to choose from including Youtube TV, Fox Sports Go, HBO Max, Netflix, Disney+, Hulu, Apple TV and many more.
This is perfect if you're looking for a cable TV replacement.
Are Onn TVs 4K?
Most Onn TVs are 4K but there are some HD (720p) and some full-HD (1080p) models available too.
Currently on the Walmart website, any Onn Smart TV that is bigger than 42 inches is a 4K TV.
But Walmart are currently offering the following TVs at less than a 4K resolution:
Onn 32″ Class HD (720P) LED Roku Smart TV (100012589)
Onn 24″ Class HD (720P) LED Roku Smart TV (100012590)
Onn 42″ Class FHD (1080P) LED Roku Smart TV (100068372)
Onn 39″ Class HD (720P) LED Roku Smart TV (100074926)
Are Onn TVs HDR?
Most of the Onn TVs support HDR10.  Some of the smaller TVs such as the Onn 24″ 720P HD Roku TV don't support HDR.
How long do Onn TVs last?
Onn TVs are all LED/LCD TVs and these last anywhere between 40,000 and 100,000 hours depending on usage.
But if the TV is taken care of and maintained, they could last up to 10 years, which is just as long as a more expensive brand of TV.
One of the first things to break on any LED TV, regardless of price, are the LED backlights themselves.
To help the LEDs last longer, you can turn down the brightness.  
But the lower the brightness, the more glare and reflections you're likely to experience, so bear that in mind.
Are Onn TVs reliable?
Onn TVs can be just as reliable as any other TV if they're properly cared for and maintained.
Onn TVs also come with a one-year parts/labor/replacement warranty from the original date of purchase.  
If you register the TV, then this becomes a two-year warranty.
There is also the option to purchase an extended warranty from Walmart.
Are Onn TVs good for gaming?
Onn TVs are okay for casual gaming but won't suit more serious gamers as they lack gaming features such as 120 fps and Variable Refresh Rates (VRR).
Also, being a budget TV, they are unlikely to have the low input lags that many gamers look for when buying a gaming TV.
Do Onn TVs have game mode?
Onn TVs do not have a game mode.
Do Onn TVs have HDMI ARC (Audio Return Channel)
Yes, all Onn TVs support HDMI ARC on at least one of the HDMI ports.  This varies depending on the model.
Do Onn TVs have HDMI 2.1
No, Onn TVs only support HDMI 1.4 and HDMI 2.0.
Are Onn TVs bluetooth?
Onn TVs do not support bluetooth.
You won't be able to connect bluetooth headphones, but you can connect wired headphones using the headphone jack.
Are Onn TVs Alexa compatible?
The latest Onn Roku TVs support both Amazon Alexa and Google Assistant.
Alternatively, you could connect up an Amazon Firestick or Google Chromecast with Google TV and use the assistant built into one of these devices.
Are Onn TVs AirPlay compatible?
Onn TVs are compatible with Apple HomeKit and streaming with Apple AirPlay 2 as they currently run Roku OS 10.0.
Roku devices must run the Roku OS 9.4 or higher to support Apple HomeKit and streaming with AirPlay 2.
Are Onn TVs compatible with spectrum?
Onn TVs do not work with the Spectrum app.  
The Spectrum App is only compatible with the following Roku streaming devices:
A Roku 1, 2, 3 or 4 streaming player
Roku Express
Roku Express +
Roku Premiere
Roku Premiere +, 
Roku Ultra streaming player
Roku Streaming Stick (excluding first and second-generation Roku devices)
The full list of devices compatible with the spectrum app can be found on the spectrum.com website.
Do Onn TVs support Hulu Live?
Yes, Onn TVs support the latest Hulu app.
Do Onn Smart TVs have cameras?
No, Onn Smart TVs do not have built-in cameras.
In fact, very few (if any) Smart TVs have cameras built into them.
Do Onn TVs have a built-in antenna?
Onn TVs have a built-in antenna in order to connect to a WiFi network.  But they do not have a built-in antenna for free-to-air channels.
You would have to purchase an external antenna separately. 
Do Onn TVs have buttons?
Onn TVs have buttons on the side, bottom, or back panel, depending on the model.  These perform simple functions but they don't provide the full functionality of the remote control.
The panel buttons on Onn TVs have different designs depending on the model.  These are as follows:
Single button
Three buttons
Game-pad style joystick
Four buttons
Five buttons (with mute)
Five buttons (without mute)
Seven buttons
Do Onn TVs have screen mirroring?
Onn TVs support Apple Airplay allowing you to screen mirror or stream content from another Apple device.  
Do Onn TVs have YouTube TV?
The YouTube TV app is available on Onn Roku devices and can be downloaded from the Roku store to the TV.
Do Onn TVs have chromecast built in?
No, Onn TVs do not have a Chromecast built-in.  The only brands that have a built-in Chromecast are as follows:
Vizio
Sharp
Sony
Toshiba
Philips
Polaroid
Skyworth
Soniq
Do Onn TVs have a web browser?
Onn TVs don't have a web browser because there are currently no web browsers on the Roku app store.
This may change in the future though as the Roku team adds many apps to the Roku store on a daily basis.
Do Onn TVs have a power button?
Yes, there is a power and a hard reset button which comes physically on the TV.
Do Onn TVs have an ethernet port?
Some Onn TV models have ethernet ports but there are a few models that do not have them.
Do Onn TVs have a headphone jack?
Yes, Onn TVs do have a headphone jack.
But since they don't have bluetooth, it's not possible to connect wireless headphones without buying a bluetooth transmitter.
Do Onn TVs have Netflix?
Yes, Netflix can be downloaded through the Roku app store from the TV.
Do Onn TVs have a QAM tuner?
Onn TV's do not come with a QAM tuner but they do come with updated ATSC and NTSC tuners.
Sources
Onn 50-inch 4K Roku Smart TV review | Tom's Guide
onn. 50" Class 4K UHD (2160P) LED Roku Smart TV HDR (100012585)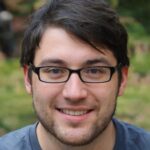 Robert Anderson
Robert Anderson, the founder of Tech Parasol, had a keen interest in tech from a very young age. He studied Electronic Engineering at University and then went on to become a Software Developer. He launched Tech Parasol in 2021 to share his knowledge with the aim of making tech easier to understand for everyone.