Can You Control A Smart TV Remotely? (Explained)
Disclosure: Tech Parasol is supported by its readers. When you purchase through links on our site, we may earn an affiliate commission. Thank you.
A Smart TV can be controlled remotely using a WiFi Infrared device or a Logitech Harmony Hub.
Third-party apps are available to control a streaming device remotely.
A more technical solution is to use a VPN to get a TV and a smartphone on the same network.  This would allow external use of "remote control" apps available on app stores.
If you have elderly relatives you may need to control their TV remotely once in a while.  
Or you may just want to make it look like someone is home to deter a potential burglar.
So is this possible?
Here's whether you can control a Smart TV remotely:
Controlling a Smart TV can be achieved by using a smart home device that sends out Infrared and/or bluetooth signals to a TV.  Alternatively, a third-party app can remotely control a streaming device.  A more technical solution would be to use a VPN installed on a router.
Let's look in more detail at some of these options.
Control a Smart TV using a WiFi IR (Infrared) device
This is probably the simplest option we have here.
You can buy a WiFi remote control hub that has a built-in IR blaster, like this BroadLink RM Mini3 on Amazon (#ad).
The hub connects to your WiFi network and is able to send IR signals to a TV, DVD player or any other device that comes with an infrared remote.
The hub is controlled using an Android/iPhone app, Google Home, Alexa or IFTTT.
There's a bit of setting up to do in the app, but it's a simple step-by-step process using the app.
Once set up, the app can mimic the function of any button on your existing remote.
So it basically becomes an all-in-one remote control for all your devices.
This is also a Smart Home device, so the hub is controllable from anywhere in the world.
The hub supports 80,000+ IR devices, so chances are the hub will be able to control your TV.
If your TV isn't supported, there is a learner function, so it can learn the IR codes necessary to control your TV.
Control a Smart TV using the Logitech Harmony Hub
The Logitech Harmony Hub is similar to the IR Blaster hub that I mentioned previously.
Except that it can also control your Smart devices such as Smart Plugs, Smart Lights and your Smart Thermostats.
It can also communicate via Bluetooth and is compatible with the Amazon FireTV stick.
You can buy the Logitech Harmony Hub on Amazon here (#ad).
Use Vysor app to control an Amazon Firestick
The next best option is to use an Amazon Firestick instead of your Smart TV directly.
There's an app called Vysor which allows you to share the screen on your Firestick with your PC and control it.
It also allows you to control an iPhone or Android phone.
To get this to work, simply head over to vysor.io and download the application on your PC or laptop.
Next you provide the IP Address of the Firestick and from then on you will be able to control it.
At this point, you will be able to control the Firestick only from your home WiFi network.
In order to control the Firestick externally, you click on "Share" next to the device that is listed in the app.  
This will provide you with a URL which you can enter into your browser and access the Firestick from wherever you are in the world.
Check out the video below to see this in action:
Use a VPN Server
This option is fairly technical and involves installing a VPN.
The problem with using one of those remote control apps that are widely available on the app store, is that they don't work externally.
In other words you have to be in the same physical location as the TV.  But more importantly, your phone and the TV have to be on the same network.
Enter a VPN or Virtual Private Network.
A VPN is a virtual network that can be installed on a device such as your router.  
You can connect your TV to that network and login to that network remotely using your smartphone.
Logging into the VPN effectively allows you to connect to your home network as if you were physically in the same place.  
Now that you are connected to the same network as your TV, you are free to control using one of those TV remote control apps.
In addition to a VPN, you may wish to install an IP camera.  This will allow you to see that you are controlling the TV correctly.
Where to install a VPN
A VPN can be installed on your router, but it can also be installed on a PC or even a Raspberry Pi using OpenVPN or similar.
Just be aware that if you install a VPN server on a PC, you will have to have the PC turned on all the time.
Most commercial routers that you get with your ISP are unlikely to allow you to install VPN software on them.
So you'll have to get a router that has VPN capabilities, like this one on Amazon for example (#ad).
If the router doesn't come with a VPN already installed, you can get a router that supports DD-WRT or OpenWrt.
This allows you to flash the router with firmware that has extra features such as VPN software.
Alternative solutions
If you are trying to control a TV remotely for an elderly relative, a slightly more "low-tech" solution might be better.
If the remote control itself is causing issues, you can replace a complex remote with one that is designed for disabled people or seniors.
A good example is the Flipper Big Button TV Remote for Elderly (#ad) on Amazon.
Can you turn a TV on and off remotely?
You can turn a TV on and off remotely using a Smart Plug.
If your TV is in standby mode, you can turn the TV on using a Logitech Harmony hub or a WiFi IR device.
The same can be achieved by installing a VPN installed on your router as previously described.
Can I control my Samsung TV remotely?
You can control a Samsung Smart TV using the SmartThings app regardless of your physical location.
Does the TV need to be in standy-by mode?
Unless you have a Smart Plug to turn the TV on initially, then a TV would need to be in standby-mode in order to control it remotely.
Once in standby mode, you could control it using one of the options listed above.
Does the TV need to be connected to WiFi?
To control a TV remotely, the TV would have to be connected to the Internet.  Either via WiFi or using an ethernet cable.
Can I control a streaming device remotely?
You can control a streaming device such as a Firestick or Roku remotely.
But the streaming device and the device that you are controlling it from (a smartphone for example) would have to be on the same network.
To get both devices on the same network, they would both need to be on the same VPN connection.
Alternatively a third-party app such as Vysor will also allow remote access.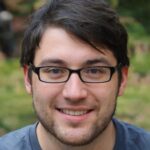 Robert Anderson
Robert Anderson, the founder of Tech Parasol, had a keen interest in tech from a very young age. He studied Electronic Engineering at University and then went on to become a Software Developer. He launched Tech Parasol in 2021 to share his knowledge with the aim of making tech easier to understand for everyone.