Are HP Laptops Good? (An Owners Perspective)
By Robert Anderson •  12 min read • 
Laptops
Disclosure: Tech Parasol is supported by its readers. When you purchase through links on our site, we may earn an affiliate commission. Thank you.
HP laptops are good but certain models have suffered from mechanical issues.
HP business laptops are the most durable and will last longer than those designed for consumer use.
HP ZBooks, HP EliteBooks and HP's gaming laptops such as the HP Omen deliver great performance.
Hewlett Packard is a very well known brand that has been around for decades.
Knowing this, I decided to buy a 15-inch HP-Envy laptop a few years ago, before switching to a Macbook.
Generally, I was very happy with it.  But there's things I'd like to share about its quality.
I've also done some research to see what others say.
So, how good are HP laptops?
HP makes a lot of great laptops that offer very good value for money.  Some HP laptops are very robust and some are powerful yet portable workstations.  But, some models in the past have experienced mechanical issues with their hinges.
That's the short answer.
Read on to find out more about the build quality of HP laptops and what people have to say about them.
Let's get to it!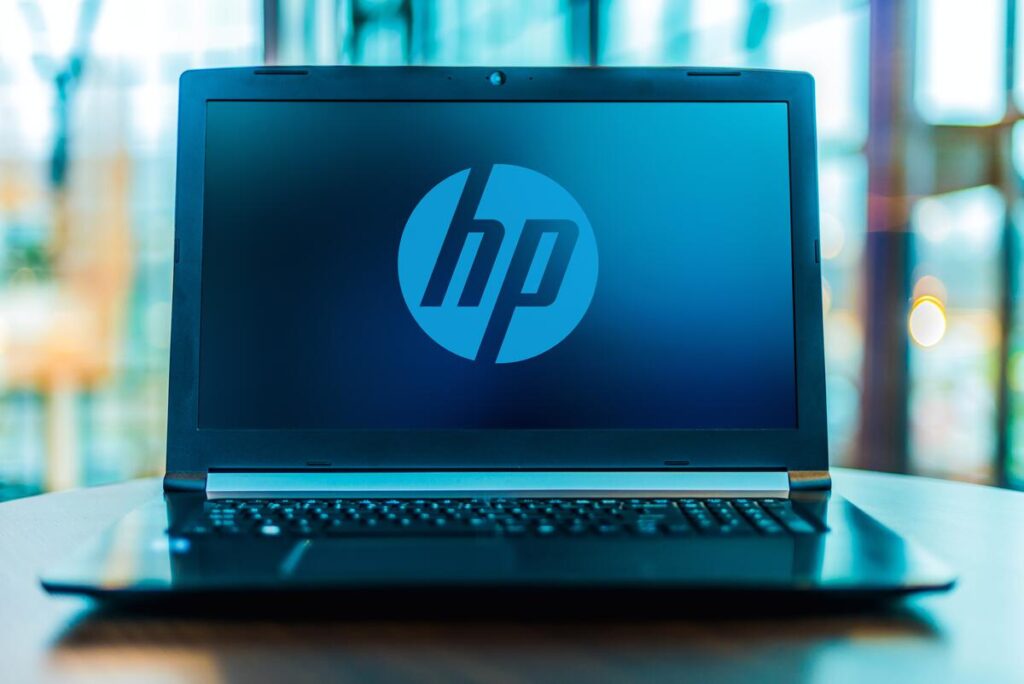 What's the build quality like?
The build quality depends on the model. 
For example, HP's line of business laptops have the best build quality.  These are more robust than those designed for lighter consumer use.
To get some real world feedback, I looked on the laptops subreddit to see what people were saying.
Overall, there were some very good reports of longevity with regards to HP laptops.
For example, one user reported to have an eight year old HP Envy laptop with no quality control issues.
The only issue was that the headphone jack stopped working.  But, they put that down to general wear and tear.
Another user reported to have had a HP Pavilion laptop that lasted from 2012 to 2019.
On the negative side, one user complained that the hinges broke on three laptops after the first year.
He also said that the screen died on one laptop after the first year.
Other users have sung the praises of HP gaming laptops such as the HP Omen laptop and said that the build is solid.
Personal perspective
Having owned a HP Envy laptop a few years ago, I can say the build quality of this particular laptop was okay.  But not amazing.
The laptop was well built overall and the top half of the laptop was made of aluminum.
The keyboard was good to type on, the display was very good quality and the performance was excellent.
But, one of the hinges eventually damaged the plastic part of the chassis as the lid was opened and closed. 
After a few repairs carried out by myself, I was unable to open the laptop lid without the chassis prising open.
Other than this 'mechanical' failure, the laptop continued to run fine.  The laptop also showed no signs of slowing down. 
I owned the laptop for five years and if it wasn't for the hinge, I would still be using it now!
Check out the images below to see what I mean with regards to the hinge: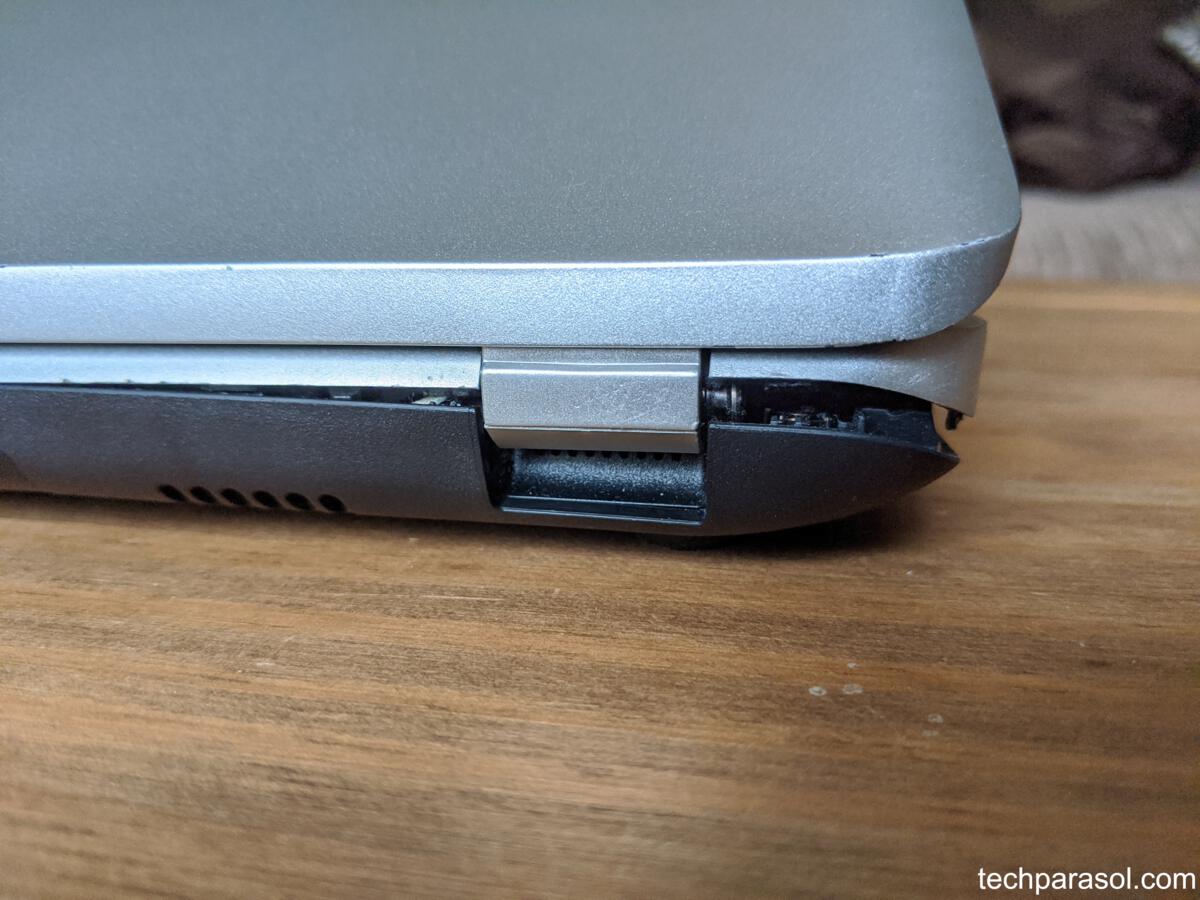 What's the battery life like on HP laptops?
The battery life varies depending on the model. 
But to give you an idea, here are some numbers.  Keep in mind that these laptops have a full-HD display. 
Laptops with a 4K display have a reduced battery life.
HP ENVY x2 detachable laptop – 17 hours and 30 minutes.
HP EliteBook 850 G5 business laptop – 17 hours and 30 minutes.
HP Spectre x360 laptop – 16 hours and 45 minutes.
HP Spectre Folio laptop – 21 hours and 15 minutes.
HP ZBook Studio G5 mobile workstation – 16 hours.
Personal perspective
The battery life on my HP Envy was mediocre. 
As such, I found myself changing the laptop up quite a lot. 
I estimate that I got about 5-6 hours after a full charge when developing software.
But, I'm a software developer that uses IDE software that is very resource intensive.
Less demanding users will get more mileage out of the battery.
What's the keyboard and touchpad like on HP laptops?
The keyboard on my HP-Envy laptop was pretty decent.  I had no issues with sticky or repeating keys etc. 
Rather, the keyboard felt solid and had a very tactile feel to it.
The touchpad was less impressive.  Whilst the trackpad worked 'okay', it certainly wasn't as good as the trackpad on a Macbook Pro. 
As such, I preferred to plug-in a separate computer mouse.
Of course, the touchpad varies between models. 
The touchpad on my HP Envy was metal.  Other models have a plastic touchpad.
Other models like the HP Spectre x360 14, have a touchpad that's spacious and nice to touch.
What's the performance like on HP laptops?
Some HP laptops such as those in the HP ZBook range are very powerful.
HP EliteBooks and gaming laptops such as the HP Omen also deliver fast performance.
These laptops are higher end and the price reflects that.  But you can also get laptops such as the HP Envy x360 and the Envy 13. 
These offer fast performance that won't cost you the earth either.
The HP Pavilion Aero 13 is another example.  It has 16GB RAM and a 256 GB SSD with an AMD Ryzen CPU.
For a budget laptop priced around $600 (at the time of writing), that's incredible value for money.
Personal perspective
The performance on my HP-Envy was decent.  It had an Intel Core i7, 16 GB RAM and a dedicated Nvidia GPU. 
And that was back in 2014 when I bought it.  Technology has since moved on.
The biggest performance gain I got was when I installed a Solid State Drive (SSD) into the spare M.2 slot. 
The laptop booted almost instantaneously into Windows.  It would also run any program I chose to run.
How long do HP laptops last?
According to HP, a typical (mid-range) laptop should last three years. 
If you really look after the laptop, then it can last longer than that.
That said, some components wear out quicker than others. 
Usually, mechanical hard drives, RAM and motherboards are the first components to go. 
You may also get mechanical issues like I did with the hinge.
I personally used my laptop for five years.  If it wasn't for the broken hinge, it would have lasted much longer. 
I could also have continued to use it with an external keyboard and monitor.
But, it's important to note that all laptops will need replacing eventually.  
Over time, laptops struggle to keep up with the increasing demands of modern software.
What's the most durable HP laptop?
If you're looking for a HP laptop that's going to last for a while, you should consider a HP business laptop. 
These are designed to last longer than HP's budget laptop range.
HPs most durable and rugged range of laptops are HP's EliteBooks.  These laptops have to pass 'MIL-STD testing'.
According to HP, they are made from "Corning® Gorilla® Glass and housed in a magnesium alloy chassis".
Not only are these laptops powerful, they're thin and light too.
Also, there doesn't seem to be any noise online about the hinge issue that affects some HP laptops.
What do the reviews say about HP laptops?
I checked the reviews on these online stores:
Let's look at each one in turn:
Amazon reviews
The best selling HP laptop on Amazon at the time of writing is the HP 15 Laptop (15-dy2024nr). 
It has 4.4 stars out of 5 and a total of 3,311 global ratings.  A total of 71% of users gave it the full 5 stars.
One user said "Very good laptop for the money!" and another said "Really great Windows 10 PC by HP for a really GREAT price.".
Of course, you're going to get some negative reviews too, which are worth mentioning.
One user complained that the internal microphone wasn't working.  Another claimed that the trackpad wasn't great and that it caused the cursor to lag.
Best Buy reviews
At Best Buy, the best selling HP laptop at the time of writing is the HP OMEN – 16.1″ QHD Gaming Laptop (16-b0005dx). 
It has an average of 4.3 stars out of 147 reviews.  Out of those, 98 people gave it a 5 star review and 25 people gave it a 4 star review.
One reviewer mentioned that it is very powerful and fast.  They also said that it runs all games on high settings with a decent frame rate.
Some reviews weren't as positive.  One reviewer said that their laptop had a lot of backlight bleeding around the edge of the display.
Another mentioned that it's a great laptop minus the trackpad and that the battery didn't last as long as expected.
Walmart reviews
At Walmart, one of the best sellers is the HP 15.6″ (15-ef1073wm).
It has an average rating of 4.3 out of 5. 
In total there were 269 reviews and 195 of those users gave it a full 5 stars. 
A total of 24 users gave it 4 stars.
One reviewer said that it was a "Great HP laptop, very fast and responsive! Great for college students.". 
Another reviewer mentioned that the memory was too small to be able to download apps onto it for work.
One user reported that it's a good laptop if you're not looking to do a lot of work on it.
In other words, the laptop would be okay for surfing the web and checking the odd email.
It wouldn't be suitable for resource intensive gaming or video editing for example. 
The same user said that the price meant that the laptop is worth it.  And at less than $300, I'm inclined to agree!
How long is the warranty on HP laptops?
All HP laptops and any other consumer PC or printer come with a standard one year warranty.
The one year warranty covers issues relating to manufacturing defects or failures.
HP will repair or replace the parts that are defective and they also cover any shipping costs too.
The first year warranty also includes technical support for software and initial setup.
But, the warranty doesn't cover things like:
Damage caused by self-repair or repair by an non-authorized service provider.
Accidental damage caused by misuse, improper maintenance, natural disasters, power surges etc.
I've included the link below for more examples of what the warranty doesn't cover.
If you want cover for things like accidental damage and theft, then you can buy one HP's Care Packs.
HP Care Packs have a range of perks depending on which package you choose. 
Examples include:
Offsite/onsite protection plans.
24/7 remote technical assistance.
Repairs including parts and labor.
You can find out more about HPs Care Packs using the link at the bottom of the article.
Do HP laptops have a lot of bloatware?
Unfortunately, HP laptops do contain a fair amount of pre-installed software.  This is also known as bloatware.
Most, if not all bloatware, can be removed. 
You can do this by going to the control panel in Windows and uninstalling the programs.
As a precautionary measure, you should create a System Restore point.  This will allow you to revert back if things go wrong.
For a completely clean installation, format the hard drive and reinstall Windows.
Windows should install most of the drivers required for the laptop to operate. 
If not, drivers are available from HP.
On my HP-Envy, I just removed as many of the HP programs as I could see.  Basically, programs that either I didn't recognize or use. 
There were also some antivirus programs which I uninstalled.  These were trial versions only.
Can you upgrade a HP laptop?
HP laptops can be upgraded, but it depends what you want to upgrade.
Some HP laptops are also more upgradable than others.
It's practically impossible to upgrade the processor or the laptop's GPU.  These are soldered directly onto the motherboard.
Things you can upgrade are:
Most HP laptops allow you to upgrade the memory, but some don't. 
So it's worth checking the manual or taking a look at the motherboard to make sure the memory isn't soldered in.
If your HP laptop has an additional RAM slot, then you can take advantage of dual-channel.  This will give you an extra performance boost.
Just make sure that if you do this that you get a memory stick that is identical to the existing one. 
Alternatively, you can buy a 'memory kit'.  These typically contain two sticks of memory that are designed to work together.
Upgrading the hard disk to one that has a larger capacity is also an option. 
But if your laptop has an M.2 slot then you could add a Solid State Drive (SSD). 
SSDs are much faster than traditional mechanical hard drives.  They will give your laptop a noticeable performance hike.
I performed this upgrade on my HP-Envy.  Although I had to clone my hard drive to keep my data, it was well worth the extra effort.
Should you buy a HP laptop?
In a word, yes.  HP is a well known brand that has been around for decades.  It's a brand that you can trust.
Personally, I will avoid getting a HP Envy soon due to the hinge issue I experienced. 
I'm not sure if HP has fixed the issue.  But a cursory look at the forums suggests that some people still have issues with the hinges.
I would however consider getting a laptop from HPs business class range.  Or, I would buy one of their EliteBooks. 
These laptops are designed to last longer and are generally more robust.
Sources
What is the Longest Lasting HP Laptop? | HP® Tech Takes
Damage not covered by the HP Standard Limited Warranty | HP® Customer Support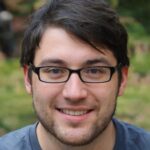 Robert Anderson
Robert Anderson, the founder of Tech Parasol, had a keen interest in tech from a very young age. He studied Electronic Engineering at University and then went on to become a Software Developer. He launched Tech Parasol in 2021 to share his knowledge with the aim of making tech easier to understand for everyone.