Will An LG Remote Work On A Samsung TV? (Explained)
Disclosure: Tech Parasol is supported by its readers. When you purchase through links on our site, we may earn an affiliate commission. Thank you.
LG remotes won't work on Samsung TV.
Replacement Samsung Infrared (IR) remotes will work with most, if not all, Samsung TVs.
A Samsung TV can also be controlled using a universal remote or smartphone apps.
So you've either lost your Samsung remote or it's stopped working.  But you do have an LG remote and you're wondering if it will work with a Samsung TV.
Well, here's the answer:
LG remotes don't work with Samsung TVs because they both operate on different Infrared frequencies.  A direct replacement, a universal remote or the SmartThings app are the best options for controlling a Samsung TV.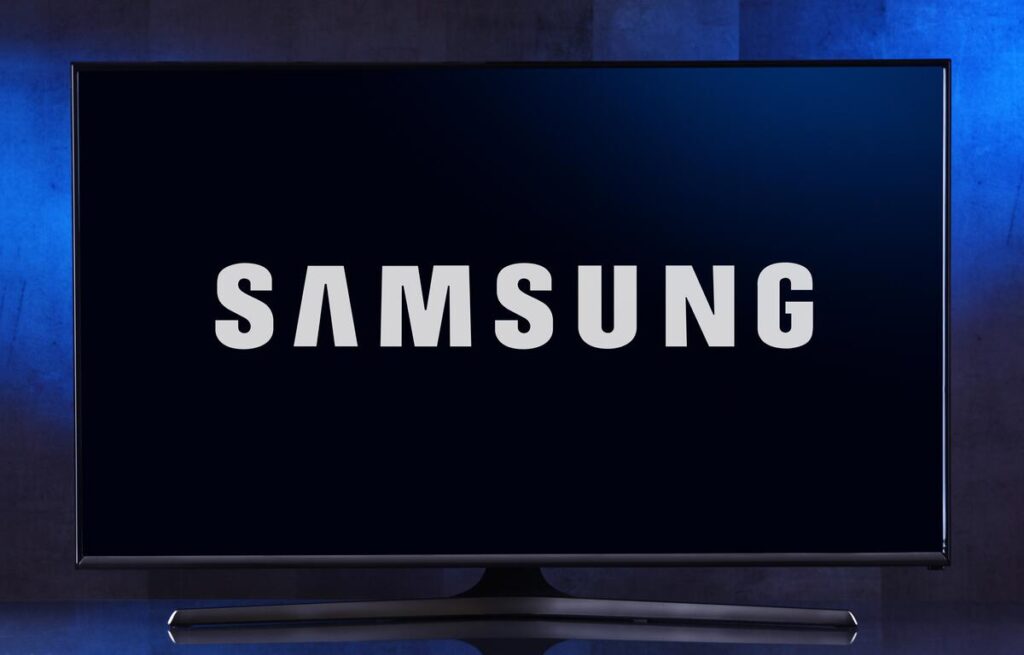 Some remotes are able to control multiple TV models, but only if they're made by the same manufacturer.  But usually, TV remotes are only programmed to work with one particular TV.
Although it's not unheard of for a remote from one manufacturer to be able to control a TV made by another, it's highly unlikely to do so.
Can you program an LG remote to work with a Samsung TV?
LG remotes cannot be reprogrammed to work with a Samsung TV.
Only universal, programmable remotes can be programmed to send IR signals that a Samsung TV can understand.
I know that's not great news, but the rest of the article will be dedicated to outlining the options available so you can take control of your Samsung TV once again!
Which remotes will work on Samsung TVs?
Unfortunately, LG remotes are out of the question for the reason described above.
But the good news is that Samsung has stated that all their Infrared (IR) remotes will work with all Samsung TVs.  That is, even if the TV hasn't been listed as being compatible with a particular remote.
But, I will always recommend checking to see if your TV is supported before you go and buy a replacement remote.
Can you buy a replacement remote for a Samsung TV?
You can buy a replacement remote for a Samsung TV over at samsungparts.com.  
This is Samsung's official parts website.
On samsungparts.com, you can enter the model number or part number.  And after a bit of scrolling, you will see the exact remote that will work with your TV.
If you're after a remote that will offer only basic functionality, Samsung recommends the BN59-01301A which will work with all Samsung Smart TVs.
There are of course many other different models to choose from, each with a different price point of course.
Do all universal remotes work with Samsung TVs?
Most universal remotes will work with Samsung TVs.  But you should check first before buying one to make sure it works with Samsung.
What's the best universal remote for a Samsung TV?
There are a ton of universal remotes out there and as I mentioned above, most will work with a Samsung TV.
The remotes listed below have been confirmed as being compatible with Samsung and are amongst the best around at the moment.
The Logitech Harmony Elite:  This is the ultimate in terms of universal remotes.  It can control up to 15 devices and works with Smart Home devices and AI assistants.  Although pricey, it's the only universal remote you may ever need.
The Logitech Harmony 665: This is a much cheaper alternative than the Elite but it can only control devices using Infrared (IR).  That being said, if you want a cost effective universal remote that can control up to 10 devices, then this is a great option.
Caavo Control Center: You can control up to 4 devices with this remote.  But this is more than just a universal remote.  The Caavo box that it comes with is like a HDMI switch that can aggregate content from a range of devices.  Devices include AppleTV, FireTV and many more platforms.  It can also control your Smart Home devices too.  And the remote communicates via bluetooth, so you can keep it all hidden away.
Can you control a Samsung TV with a phone?
You can control your Samsung TV with your phone using the SmartThings app.  But you must have already registered your TV with the app.
Assuming your TV is registered as a device, the app can do many of the things that a normal remote can.  For example, there's buttons for:
Volume
Channel
Mute
Home
Back
Guide
You can also navigate around using the arrow buttons.
If you didn't manage to register your TV with the app and are unable to do so, then there are still some things you can try.  
We'll look at these in the remainder of the article.
Use a third-party app to control your TV
There are many remote control apps available on the app stores, and the "Universal TV Remote Control" Android app is just one of them.
The "Universal TV Remote Control" Android app can control Smart TVs as long as your Smartphone and TV are on the same WiFi network.
Alternatively, if your phone has an IR blaster built-in, you can use a "remote control" to send out IR signals to your TV.
If your phone hasn't got that capability (most do not), you can buy an external IR blaster.
These external IR blasters connect to your Smartphone via an app, turning and are able to control your TV by sending out IR signals on your behalf.
A good example is the BroadLink RM4 Mini IR Universal Remote Control (Amazon, #ad).
Use a streaming device to control your TV
If you're not a fan of the Samsung interface, or you like to stream your favorite movies and shows in a hotel room, then a streaming device can be a good option.
They also give you the option of being able to control what you watch on your TV without having to use the original TV remote.
Streaming devices come with a physical remote but most of them have smartphone apps too.
Here's some the best options at the moment:
Roku
Like the Roku platform itself, the physical remote that comes with a Roku device is incredibly simple and easy to use.
The smartphone app is equally as intuitive and also allows you to use your voice to search for things to watch.  
Casting videos and photos from your phone to the TV is also possible in the app, which is available for both iOS and Android.
Amazon Fire Stick
The Fire Stick remote is very minimalistic and easy to use with all the basic buttons you'd expect from a physical remote.  
There's a "back button" which is really useful and there's a home button too that will immediately take you back to the home screen where all your apps are located.
There's apps for both iOS and Android, although I've personally found the keyboard in the Android app to be a bit clunky.  
Sometimes, what you're typing within the app doesn't always appear on the TV screen.
So I tend to use the physical remote or issue voice commands to Alexa.
​​Apple TV
Although the Apple TV "box" is a streaming device that you can connect up to your Samsung TV, it's not required in order to watch Apple TV.
The Apple TV app is now included on Samsung TVs.
AirPlay2 is also supported which means you can cast the content from your iPhone onto a Samsung screen.
Chromecast with Google TV
The Chromecast with Google TV is a replacement for the Google Chromecast and is an excellent option for controlling your TV with your phone.
You can cast movies from your phone, just like you can with the regular Chromecast.  Plus it comes with a physical remote that you can issue voice commands to.
On top of that, you get the excellent Android TV platform that will service all your streaming needs.
Streaming sources include Amazon Prime Video, Spotify, Disney+, Netflix and a whole lot more.
Sources
Harmony experience with Samsung Smart TVs
Find a replacement remote control for your Samsung TV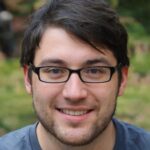 Robert Anderson
Robert Anderson, the founder of Tech Parasol, had a keen interest in tech from a very young age. He studied Electronic Engineering at University and then went on to become a Software Developer. He launched Tech Parasol in 2021 to share his knowledge with the aim of making tech easier to understand for everyone.