Will An LG Remote Work On A Vizio TV? (Explained)
Disclosure: Tech Parasol is supported by its readers. When you purchase through links on our site, we may earn an affiliate commission. Thank you.
LG remotes will not work with Vizio TVs.
An identical replacement is the best option for a lost or broken Vizio remote.
Universal remote controls are also an option.  Particularly for those who want to control multiple devices with a single remote. 
If you have a Vizio TV and you've either lost the remote that came with it or it has broken, you may be wondering if an LG remote will work instead if you happen to have one of those.
Here's what you need to know:
LG remotes including the LG magic remote will not work on a Vizio TV.  LG remotes are only designed to work with LG TVs.  The best option for a lost or broken Vizio remote is to buy an identical remote or a universal remote.  Alternatively, a TV control smartphone app may also be an option.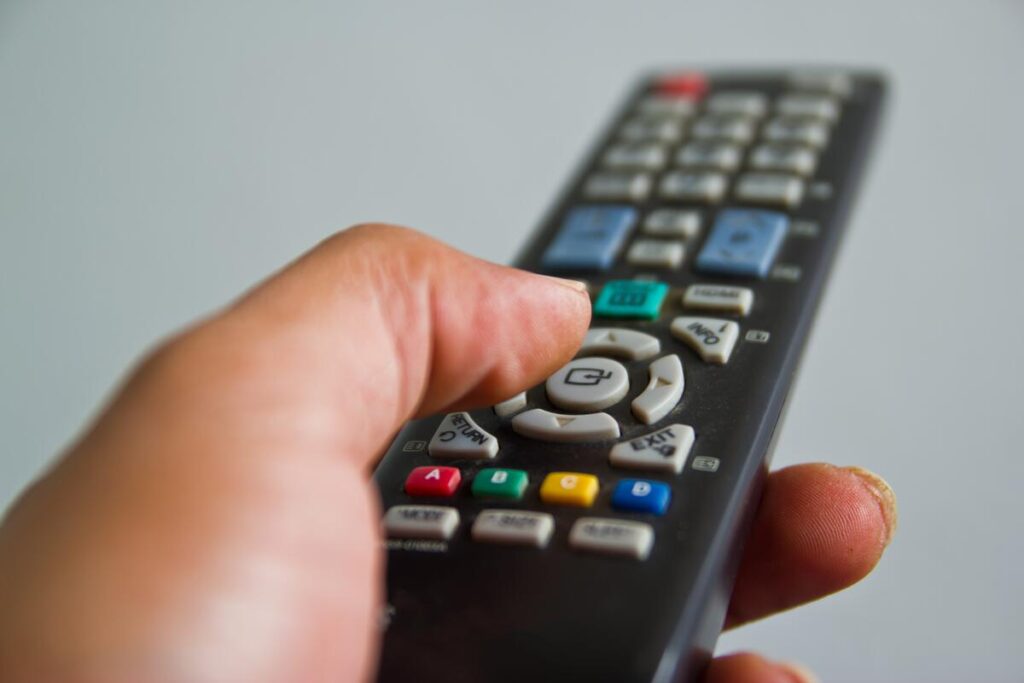 Can an LG remote control any Vizio TV?
LG remotes are only designed to work with LG TVs.  This is because the codes that a Vizio TV expects to receive aren't sent by LG remotes.
In fact, not all standard LG remotes or LG magic remotes work on all LG TVs.
But some LG magic remotes can work on different LG TV models.
Although LG magic remotes are designed to work with multiple devices that may be connected to your TV, such as a Blu-ray player, they can't control Vizio TVs or any other brand of TV.
But all is not lost.  If you need a way to control your Vizio TV and you no longer have the original remote, there are lots of options.
Let's look at these in the next section.
Which TV remotes will work with Vizio TVs?
Although you can't simply use any remote with a Vizio TV, there are some that will work.
Getting an identical Vizio remote as a replacement is best.  Alternatively, you can get a universal remote. 
Universal remotes allow you to control a TV regardless of brand.  They can also control other devices too such as a DVD/Blu-ray player, soundbar or a receiver.
This can be really useful if you just want a single remote that can control all devices.
Do you need to program a universal remote to work with a Vizio TV?
In order for a universal remote to recognize any TV or device, it must be programmed.
Some universal remotes are pre-programmed and will work with a small sub-set of devices out of the box.
Others need to programmed either by:
Learning the remote commands from an existing remote.
Inputting the codes for specific brands and device models.
Following instructions in the user guide but without the need to input specific codes.
Can you control a Vizio TV with a phone?
If you don't want to splash out on a new remote you can try one of several apps that you can use as a TV remote.
Just head over to the app store on your smartphone and simply type "tv remote".
There are lots to choose from.  Just make sure that the one you choose is compatible with your TV.
The top app on Android has over 100M downloads and is aptly named the "Universal TV Remote Control" app.
The app can control Smart TVs as long as the TV and the phone are on the same WiFi network.
Alternatively, if your phone has an IR blaster, then it's able to send signals out from your phone, just like a regular remote.
There are similar apps available on the Apple App Store if you have an Apple device such as an iPhone, iPad or Macbook.
Is there anything a universal remote can't control on a Vizio TV?
Any function that the original remote control can perform, a universal remote can do too.
This is because they are programmed to emit the same signals as the original remote which the TV is able to recognize.
How much are universal remotes?
The majority of universal remotes between $8 and $50.
What are the benefits of a universal remote?
The main benefit of a universal remote is that it allows you to control other electronic devices besides your TV, such as Blu-ray players, soundbars and receivers.
Other benefits include:
The ability to use one remote for multiple TVs.
The ability to consolidate tasks and multiple button presses into a single button press.
Fewer remote controls means less clutter.
Fewer remote controls also mean less batteries are required.
Simplicity – people only have to learn to use a single remote.
Convenience – switching between different devices becomes more convenient with a single remote.  Avoids the need to search for different remote controls.
Some universal remotes have smart home controls and voice search.
The downsides of course is that they do need to be set up.  
Also, some of the higher-end remotes can be overwhelming to some people due to the sheer number of buttons.
What are the best universal TV remotes?
There are lots of universal remotes that will work with Vizio TVs.
So whether your Vizio remote is lost, has stopped working, or you want to control a number of your devices with a single remote, then here's some of the best options for you:
Logitech Harmony Elite
This is Logitech's best remote at the moment and perfect if you're looking to control a lot of devices.
Here's some of the standout features:
Controls up to 15 devices.
Has a color touch screen that allows you to quickly switch between your favorite channels.
Allows you to create a custom button that applies settings to a number of devices with a single button press.
Works with the Harmony Hub which is included.
Works with a number of smart home devices such as Philips Hue.
Connects to Alexa allowing the remote to be controlled with voice commands.
Also compatible with Google Home.
SofaBaton Universal Remote Control
The SofaBaton Universal Remote Control is a well designed universal remote control for less than $50.  Great for people that have a mixture of IR and bluetooth devices.
Here's a summary of its features:
Control up to 15 devices.
Can control bluetooth and infrared devices.
Has an intuitive interface which includes an OLED display making it easy to switch between different devices.
Setup and modification of the remote is done through either the Android or iOS app.
One downside is that there are no dedicated buttons for grouping devices together to perform tasks.
Another slight downside is that programming the remote can be a challenge as there is a learning curve to it.
Logitech Harmony 665
The Logitech Harmony 665 is great for those on a budget.  This universal remote has a small LCD screen with buttons around allowing for quick and convenient access to your favorite channels, devices and more.
Here's a summary of its features:
Can control up to 10 devices.
Can program up to 23 channels on the remote.
Can control smart home devices.
Does not require a separate hub.  But setup involves connecting it up to a computer.  This is also required if you want to make changes to the remote.
Good design and very comfortable to hold.
Downside is that it's Infrared (IR) only.  This means that all your devices will have to be in line of sight of the remote.
Sources
Best universal remotes in 2022 | Tom's Guide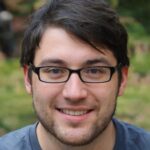 Robert Anderson
Robert Anderson, the founder of Tech Parasol, had a keen interest in tech from a very young age. He studied Electronic Engineering at University and then went on to become a Software Developer. He launched Tech Parasol in 2021 to share his knowledge with the aim of making tech easier to understand for everyone.